Editor User Guide
How to Use Editor functionality
Firstly, process the document by sending it to the provided Email Gateway and Execute the adaptor, which will process your document.

For getting started with the Editor, click on the adaptor history button, where you will be redirected to the TDC Editor Dashboard as shown in the snapshot below where you will find your routed document.

You can view the file here as shown in the snapshot.

Click on the Edit button to open the Editor to add the data for your provided file.

The following are the functionalities and Guide of how to Start with the Editor:
Editor Form with split-screen: User can see form along with attached documents and do data entry from a single view.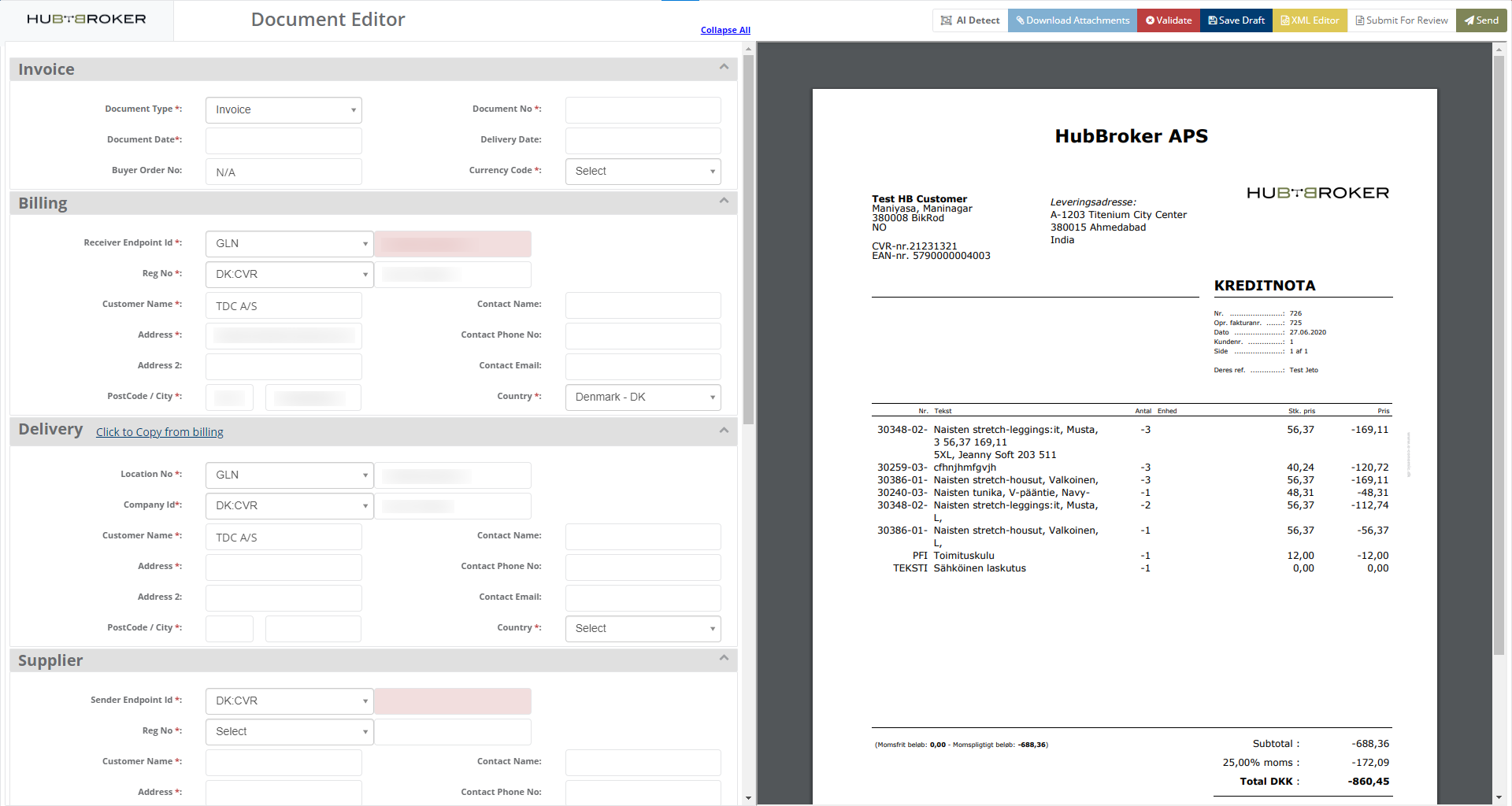 AI Detect: It will fetch data using Artificial Intelligence from PDF and fill the detected fields.

Attached Files: User can download all attached files.

Validate: User can validate data entry before submitting it to TDC admin for review.

Save Draft: User can save partial data entry with comments.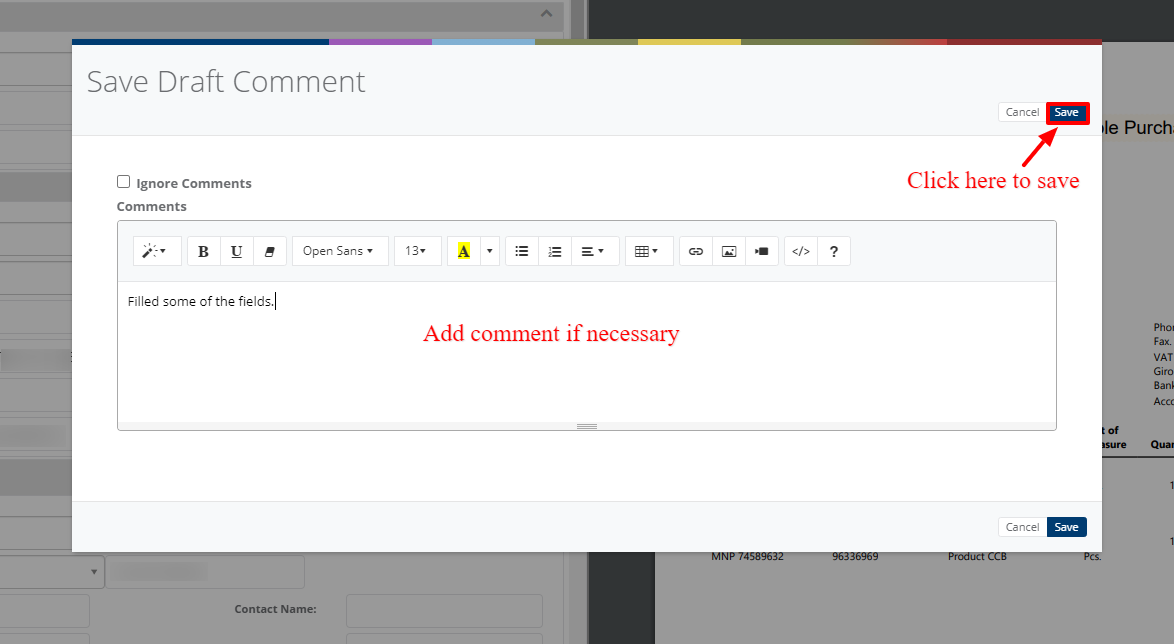 XML Editor: See OIOUBL file.

Send: Send the file to production.

Here, Hubbroker has also provided the Custom Dashboard. Below are the features and guide on how to get started with our custom dashboard
Filters: Based on different filtration options, user can search unmapped document history.

Dashboard Grid:  User can see all unmapped history data

Status: Grid row color will be indicating status like
New: Yellow
InProgress: Orange
Review Pending: Blue
Process Successfully: Green
Rejected: Red

Supplier Email Id: Email Id of the sender who sends the unmapped document for the process.
Document No: Invoice Number or Credit Note Number
Document Type: Invoice or Credit Note
Sender Id (Sender): Sender details
Delivery Location: Delivery details
Assigned: Person details who recently worked or working.
Received Date: Date on which unmapped documents received.
Submitted Date: Date on which unmapped documents submitted to TDC.
Action: There are different types of icons with various actions, see the below snapshot.

---
---