Automatic Invoice Reminder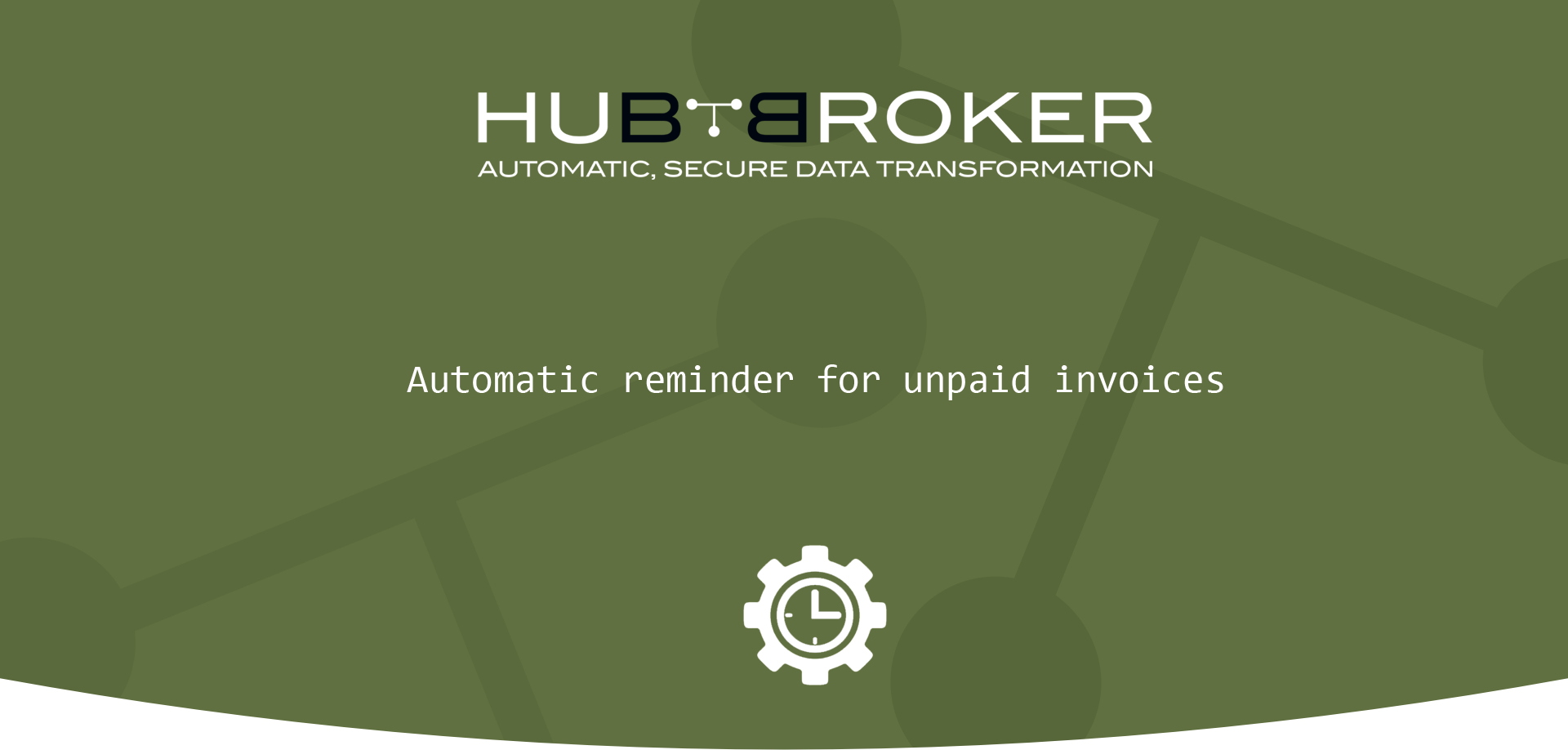 HubBrokers Reminder App was developed:
To send automatic return mail based on past due but not paid invoices
To be sent from your own mail domain
To create automatic re-invoice sheet ready for posting
HubBroker offers a combined integration and repository, which can automatically send reminder mail, or digital rewrites, to customers with past due invoices.
Based on desired frequencies and logic, invoices are retrieved via the API from the ERP system.
The unpaid invoices that have expired since the last download are stored in the HubBrokers Reminder App, and an e-mail with information about the downloaded invoice will be sent to the customer with a copy to you or your bookkeeping.
If the invoice is not paid within the specified deadline, the new queuing procedure will automatically start after the defined frequency. Three routing procedures can be defined.
As there is a big difference between how companies work, including how often they book, we have made the process more flexible, so it is possible to tailor it to the individual business needs.
The solution can automatically create a invoice sheet based on the specified tax fee – so you just have to post the invoice.
HubBroker support Reminder App with following ERP system
Category: Solutions with HubBroker iPaaS
Last date of update: 28.09.2018

---
---