PDF 3.0 User Manual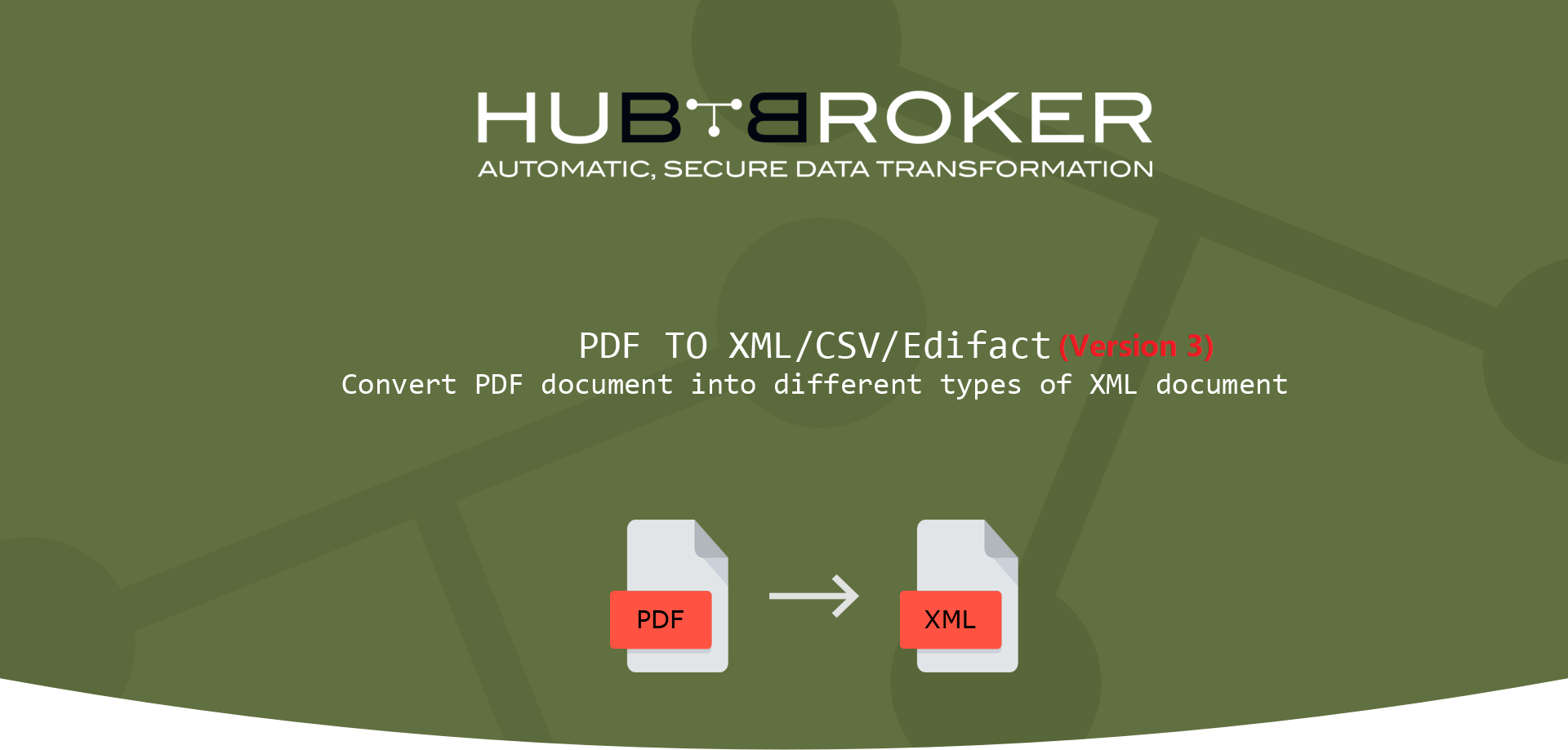 We are here with the new and easy-to-use version of the configuration of your documents with lots of new features.
How to create a new PDF V3 mapping
User can create new PDF 3.0 mapping under Mappings -> New Mapping ->  PDF to XML/CSV/Edifact (Version 3).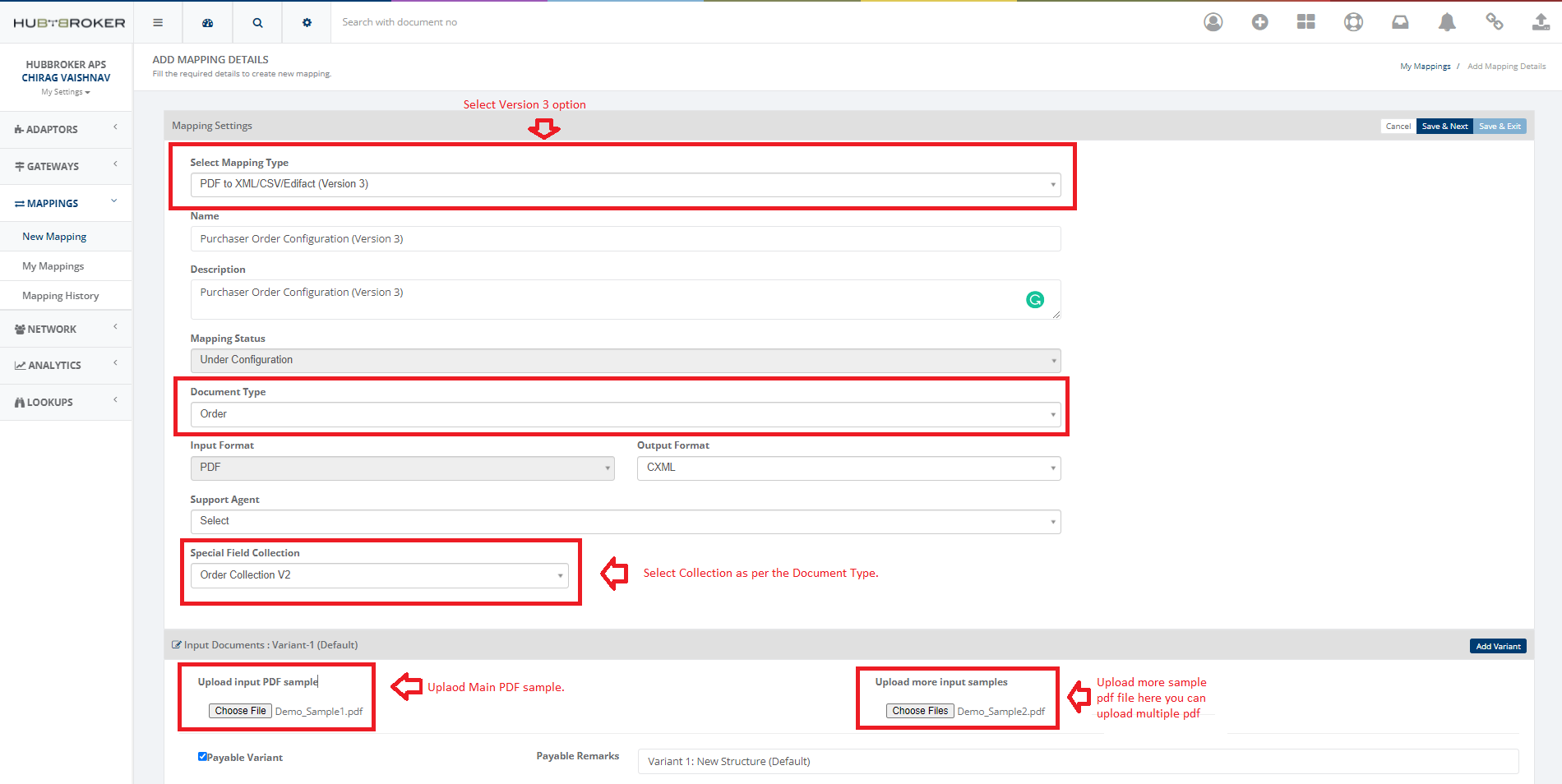 Click on Save & Next, you will be launched on the new PDF 3.0 configuration page. Here we have some new features as shown in the snapshot.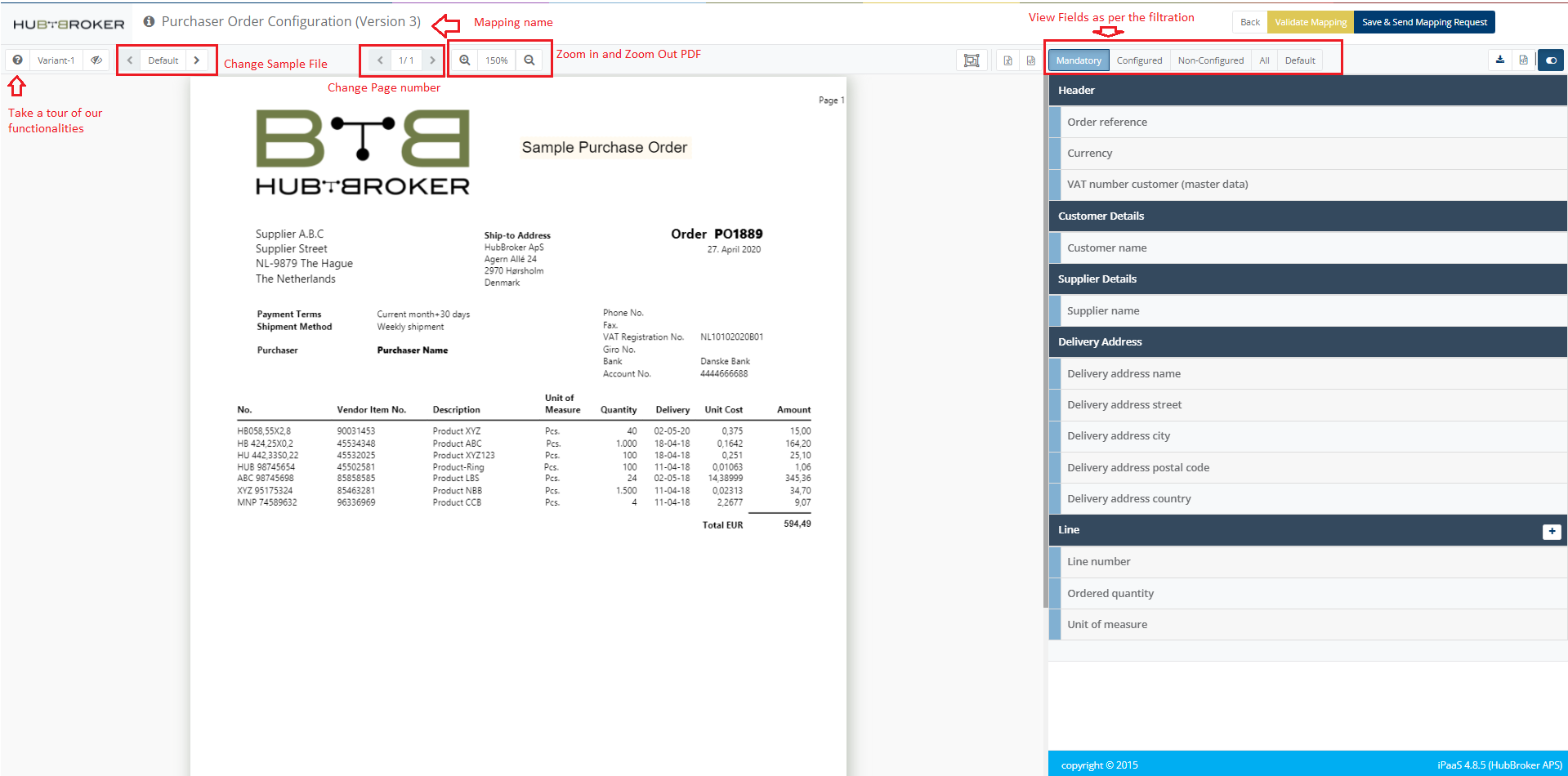 Users can configure fields and extract data from PDF files.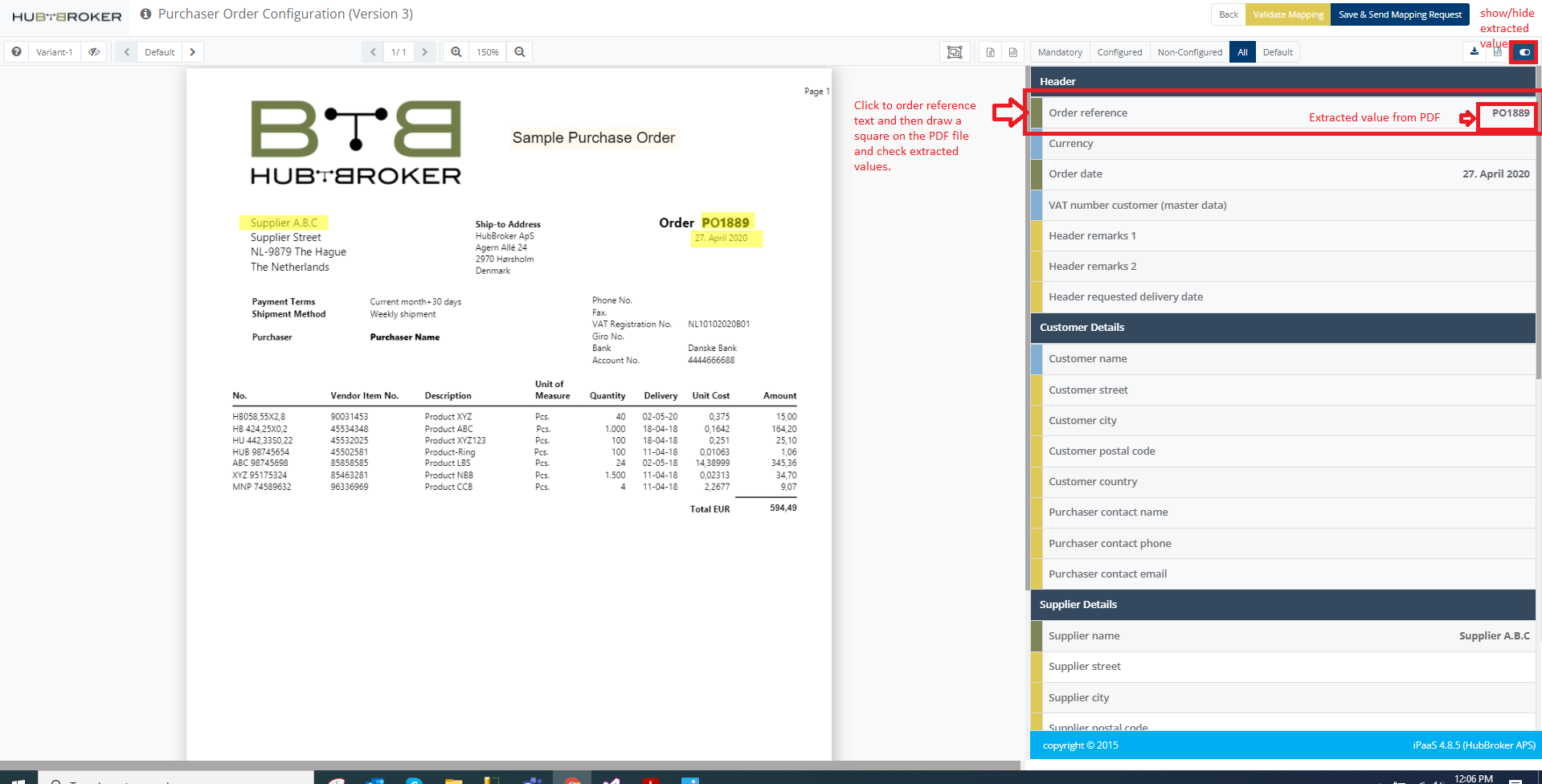 Users can also edit the data and add Validation rules to the data captured from PDF, as per their requirements by clicking on the Edit icon as shown below.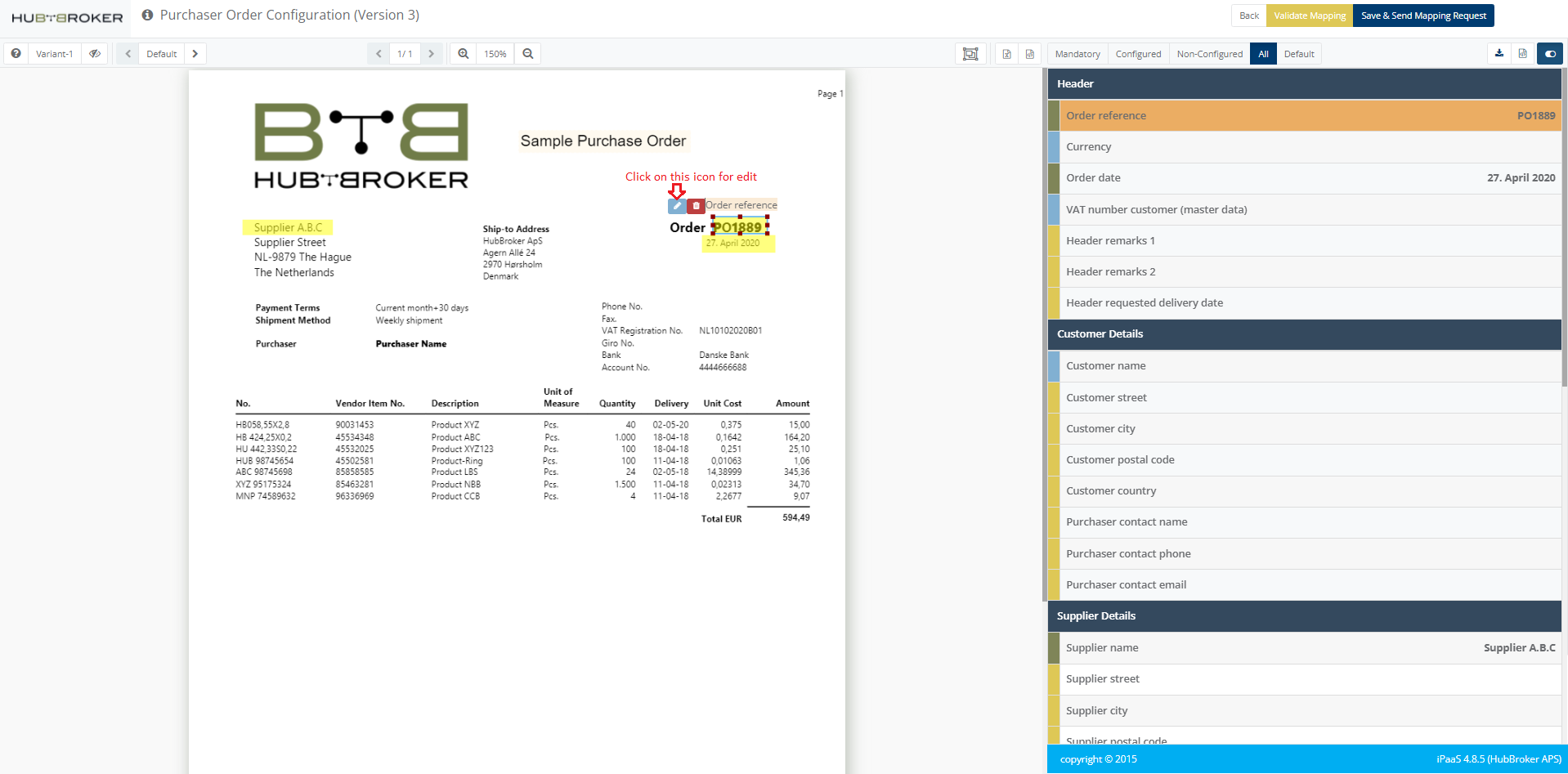 In The Edit window, The General settings are almost the same as PDF Version 1.0. Click on the Add Extraction Rule button to add any rules to extract data as per your requirements.

Users can use any Extraction rule as per its requirement. You can see an example below.

Users can also check the Extraction Rule description and usages with example by clicking on Help Icon.

Now Add Validation Rules for any fields as per your own business rule.

Click on Add Validation Button to add validations as per your requirements.

Following are the steps on how to add validation rules.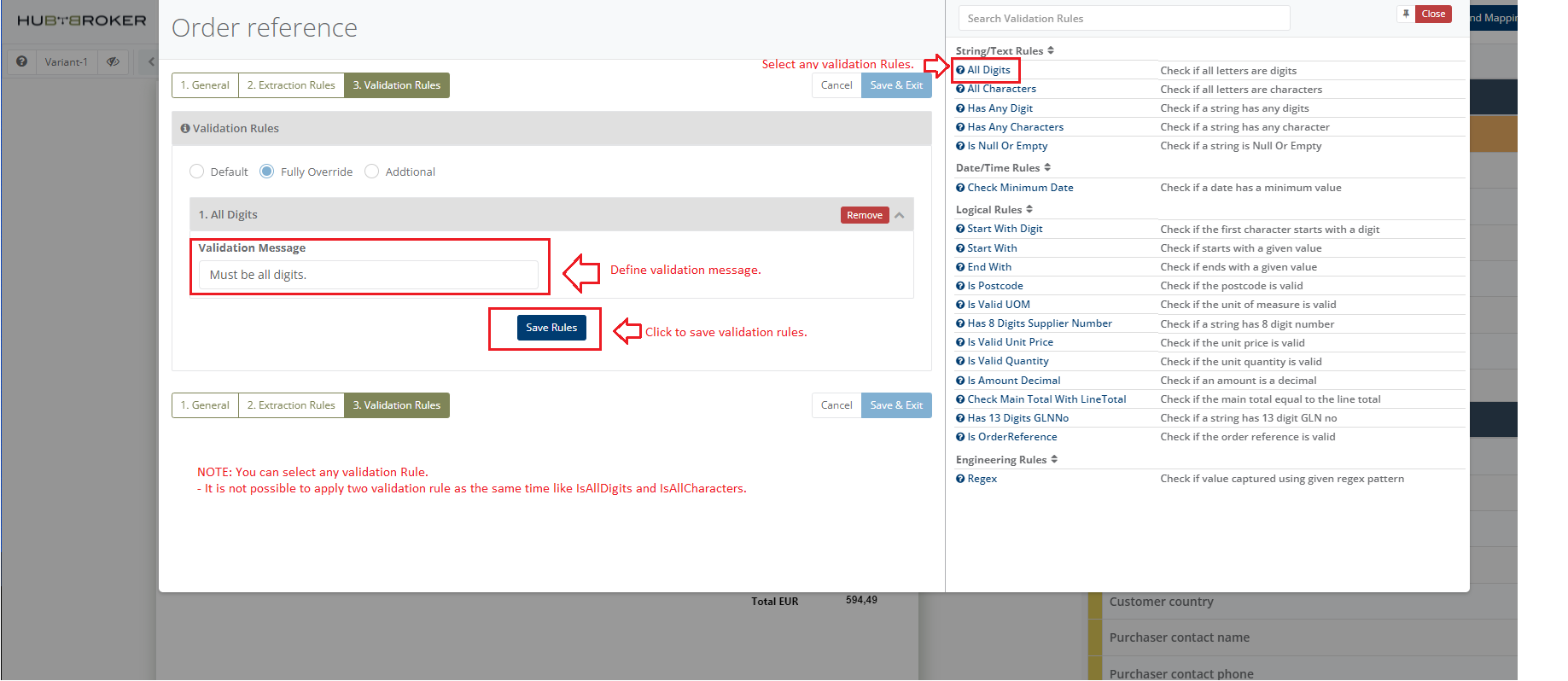 If the Validation rule is applied at the Master level and you want some additional rules, you can select the additional option and then apply validation as shown in the below snapshot.

If there is any field that is not present in the PDF, the user can manually add it as a Default/Fixed value like the provided screenshot.
Default Value

If the value is not provided in the PDF, it will automatically add the provided Default value.
Fixed Value

Whatever the value is provided in the PDF, it will always add the provided Fixed value.




Users can configure the table and extract table data from PDF files.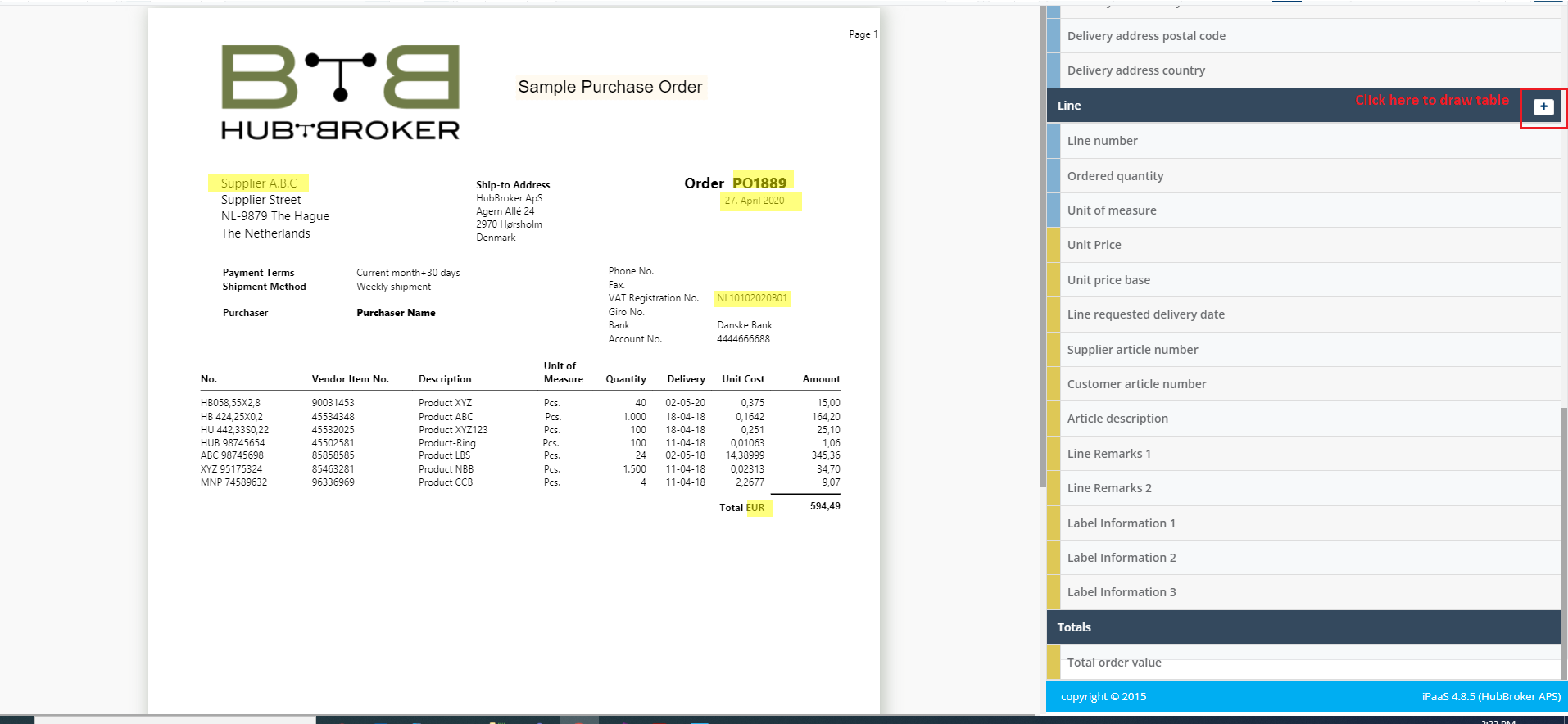 Follow the step on how to Add, Save and delete the table and also how to add a column in the table.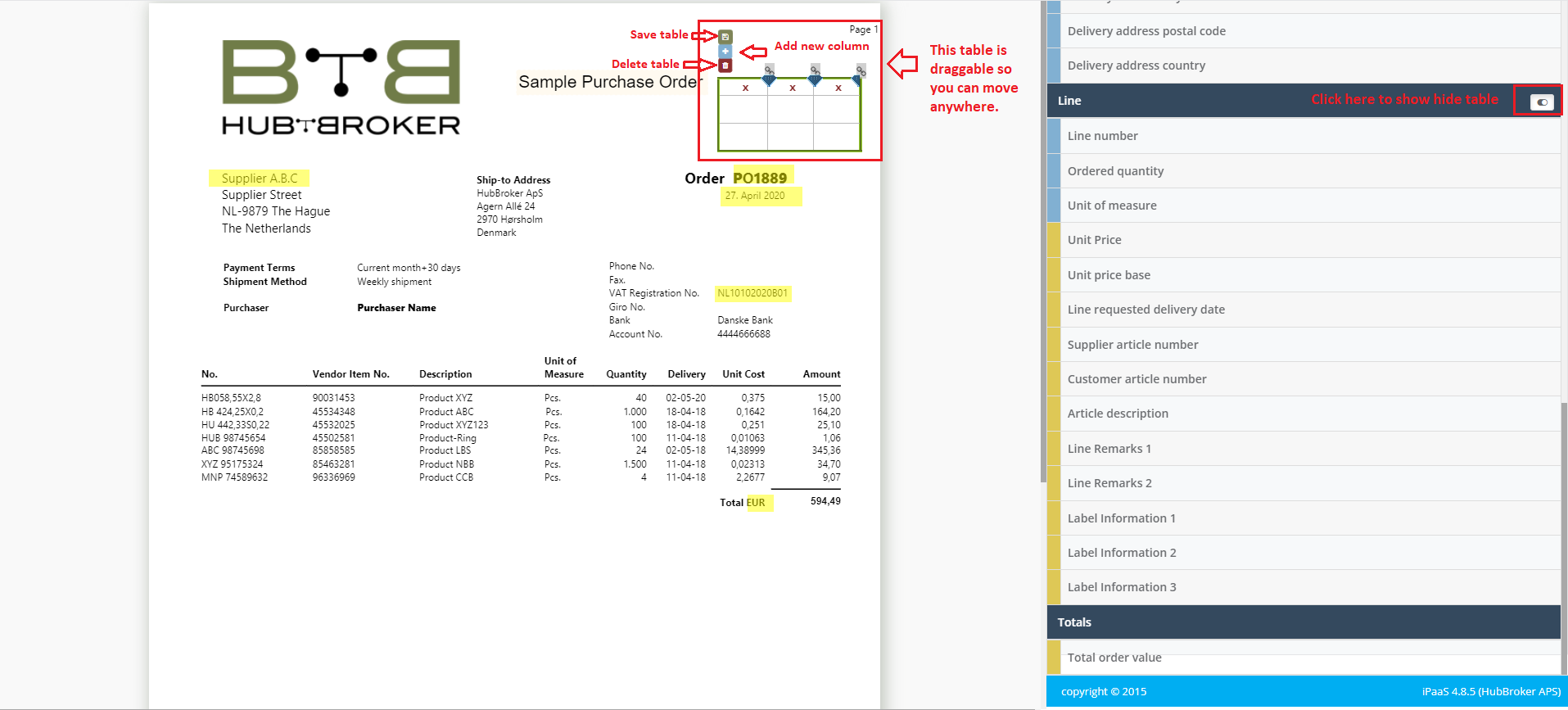 We can show a table preview with each line data.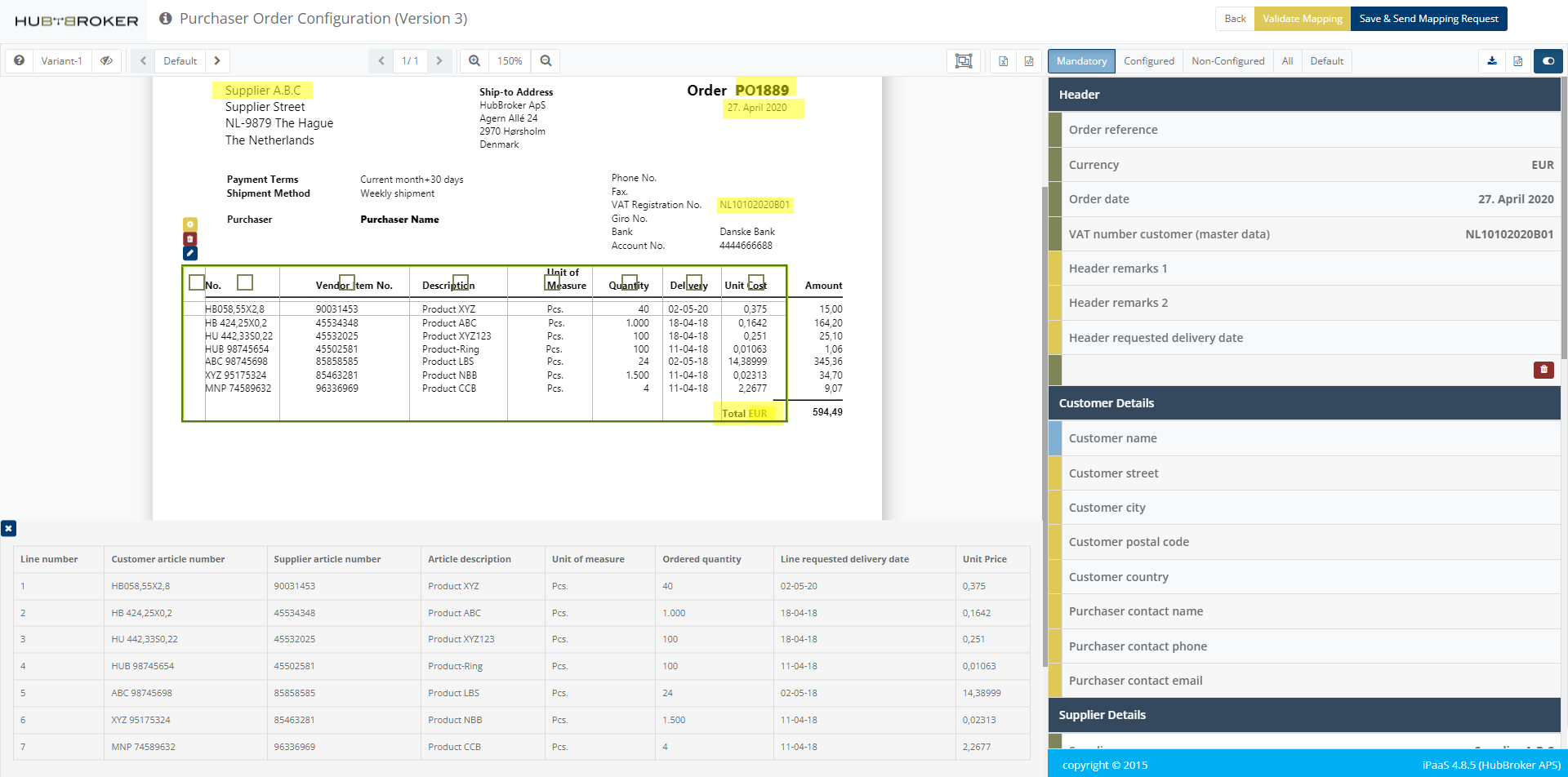 We can show the actual XML output of the pdf file with selected document type and formate.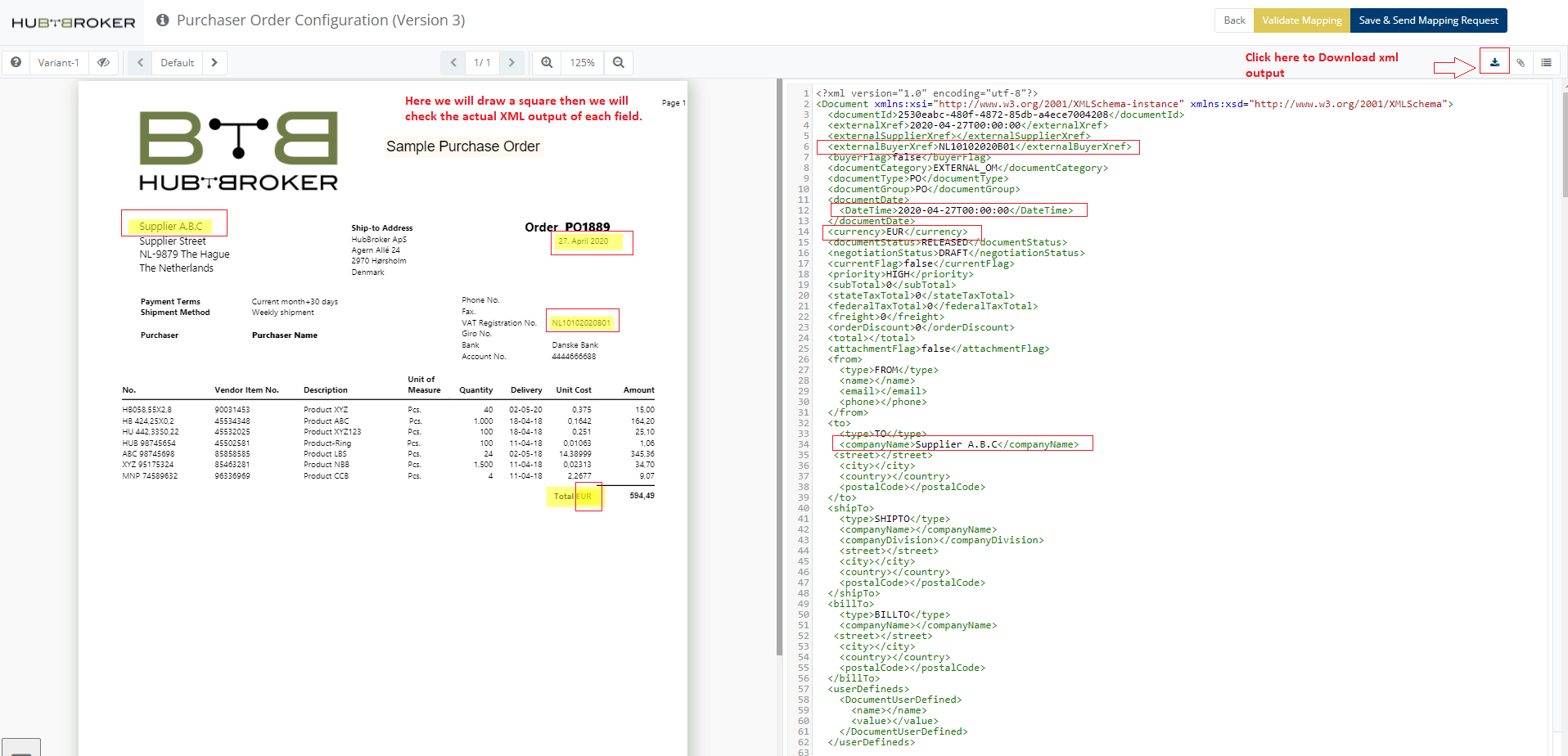 Once the configuration is completed, you can submit the mapping to the support team.
---
---