How to review supplier Invoices?
Why Supplier invoice review is Important?
When we receive any supplier invoices from you, sometimes it's possible that some of the necessary details are missing from the PDF invoices or maybe sometimes our operator who handles your invoices gets confused about some details then we might be ask you to review the invoice.
How to review supplier invoices?
Firstly, you will receive an email from HubBroker Aps with an editor link and operator comment.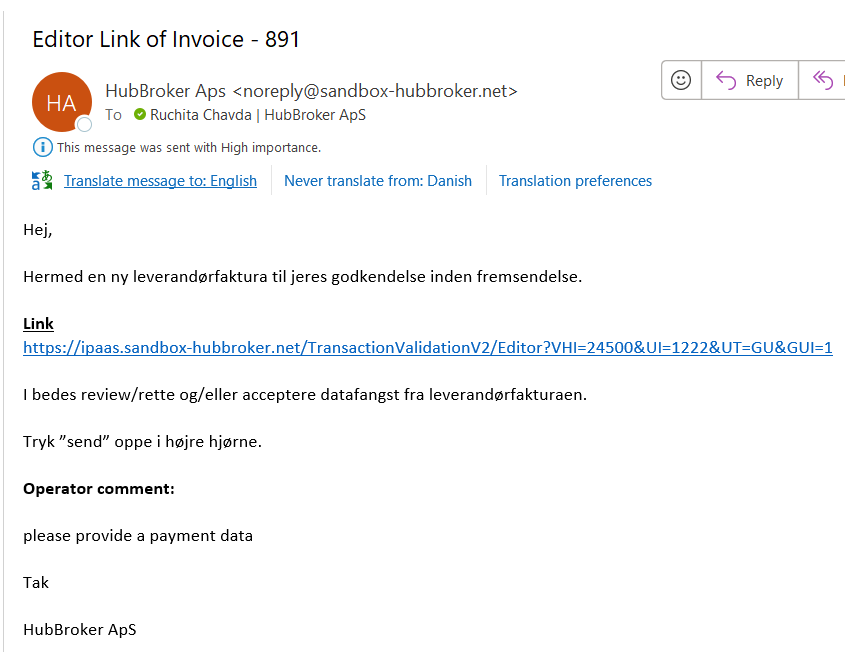 Read the comment and browse a link where you have to choose "Login as Guest User" option to access a link.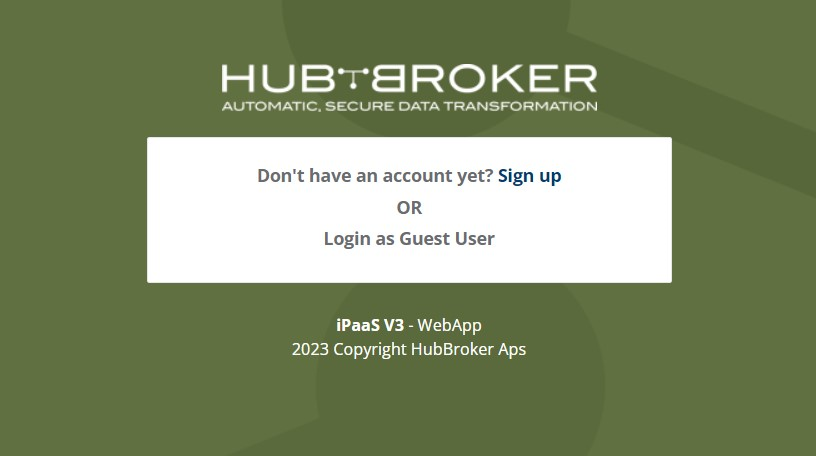 If it's unaccessible same as below image then please contact us at support@hubbroker.net.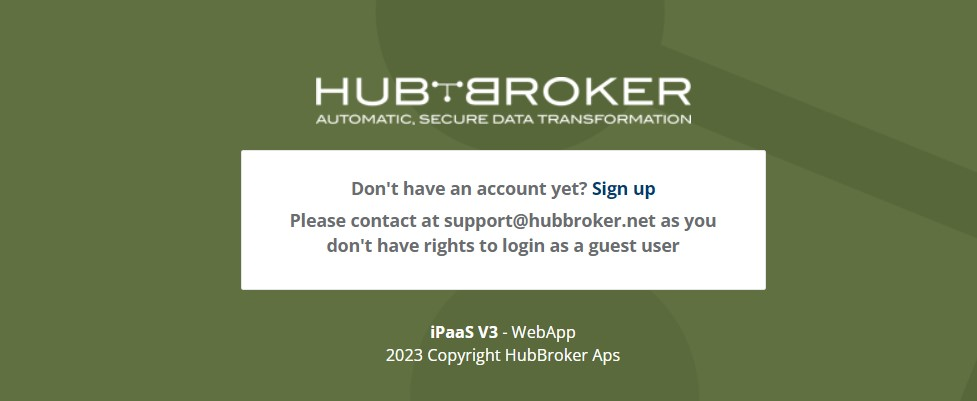 Once the link is open provide details as per the operator's comment and if you don't know where to set then simply go top of the view where you can see the option "Change Status", Just click on it where you can set status "In progress" and comment details to us and close a tab.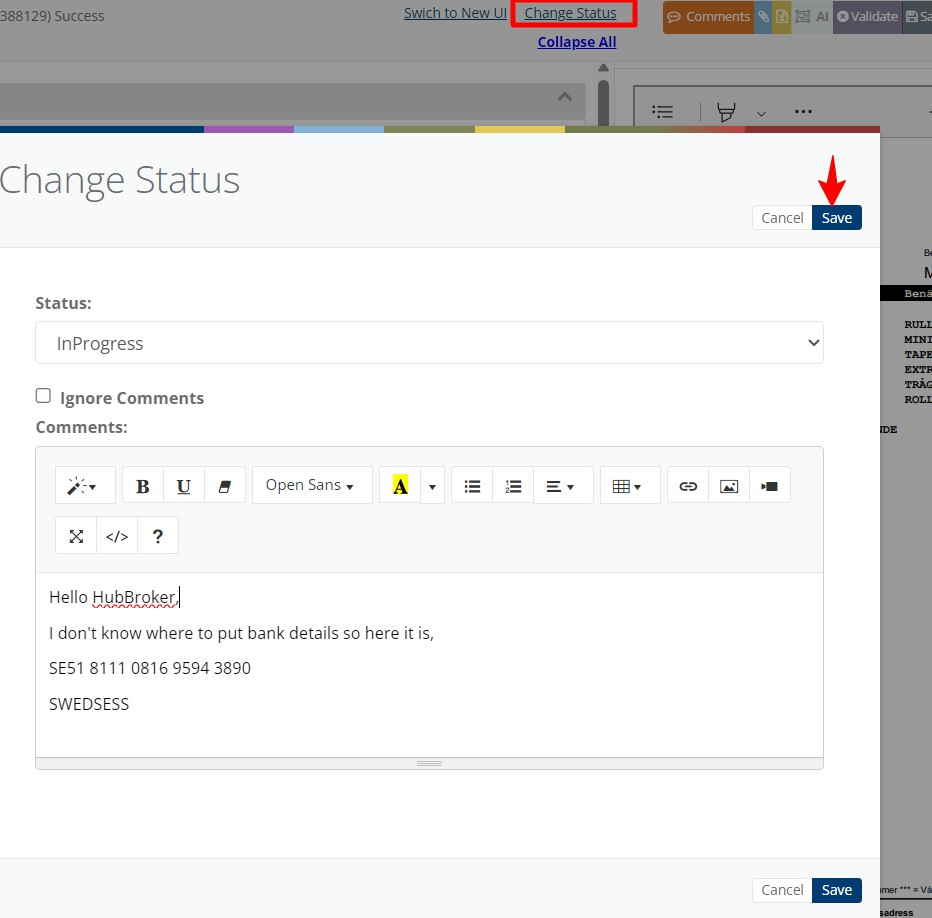 If do you know where to update details then add and validate a file before sending.
Click on "Validate" button to validate a file.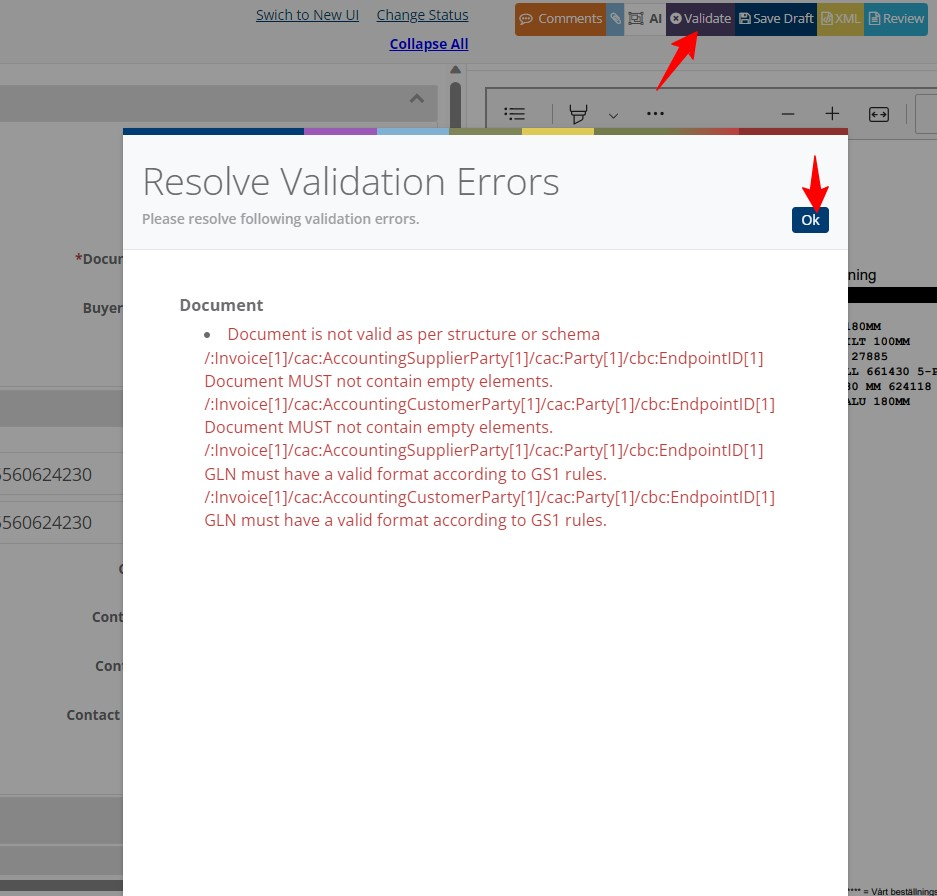 While validating a file, if some schema errors show as in the above image then again follow the previous procedure as you revert back to us with details and set the file status InProgress.
Once we receive the details, our operator will validate and manage the invoice and will send it to the receiver.
After updating details if the invoice gets validated sucessfully then you can send an invoice to a receiver by clicking the "Send" button.
When the editor link will be disabled?
There are 2 scenarios where you will find an editor link to disable,
If someone has sucessfully processed the file then edit access will be disabled and no action needed from your side furthermore you can check the invoice status from the comment section as well as at the top bar same as shown in the image below,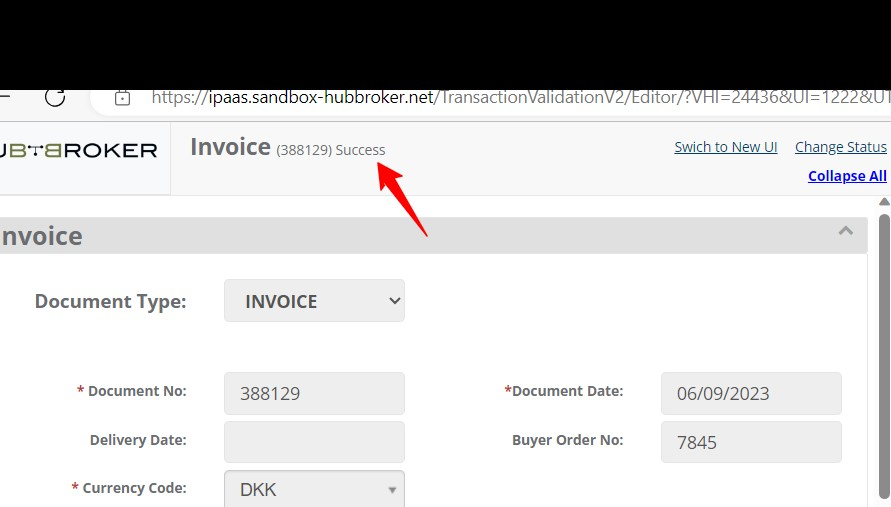 If some other user is working on this invoice then we are not providing access to multiple users so in this case wait for 30 min. for a session over of that particular user who is working on that invoice and after 30 min. once you browse again and the same message appears again then you can contact to us at support@hubbroker.net.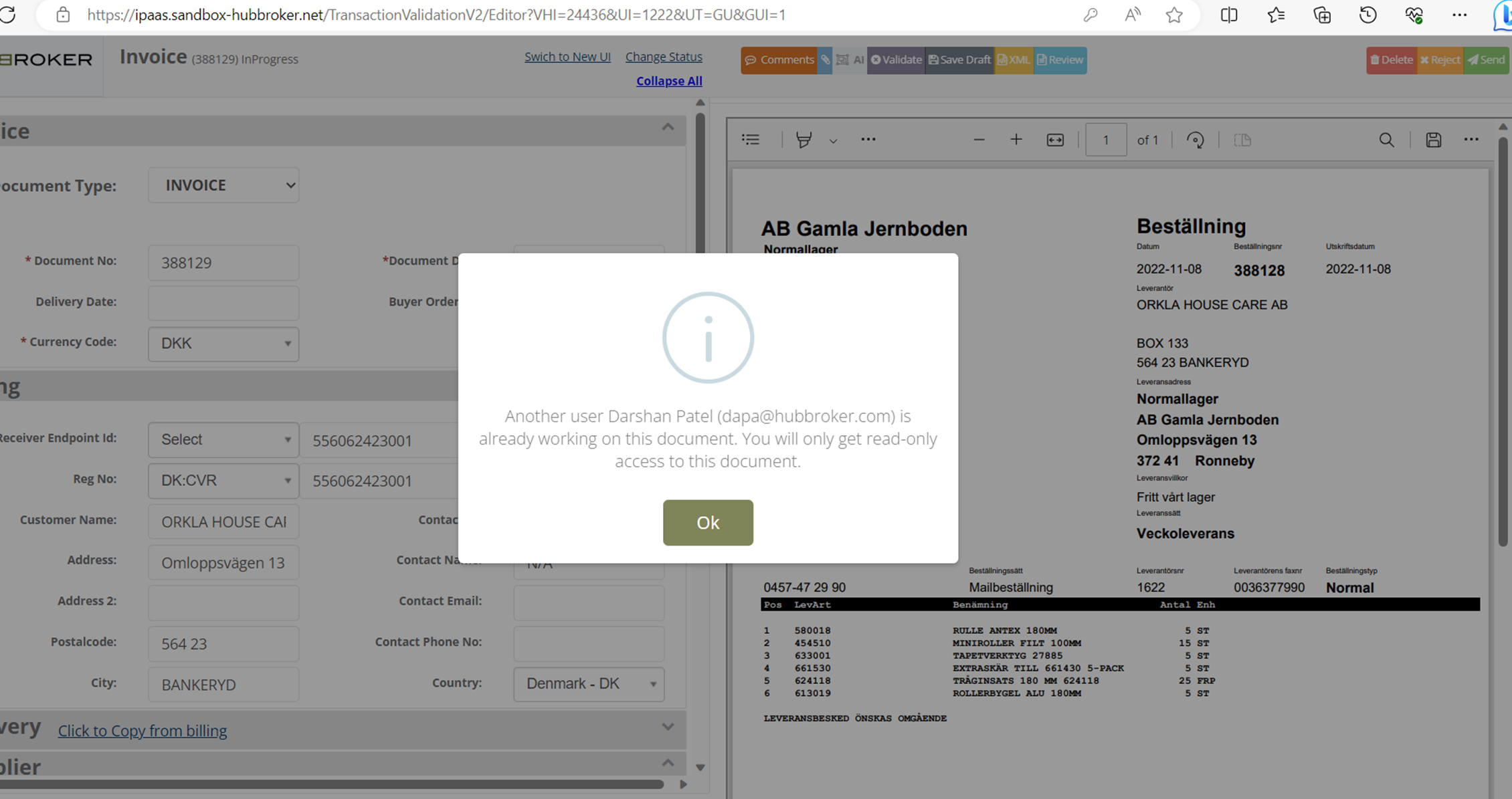 Features of the editor:
Switch the new view - click on this button and you will be redirected to our new UI.
Comment: Click on this button and you will see a comment from an operator and all the activity like who has changed invoice status, or who has submitted a file, also your comment will be displayed if you provide any while changing file status or while deleting/rejecting invoice.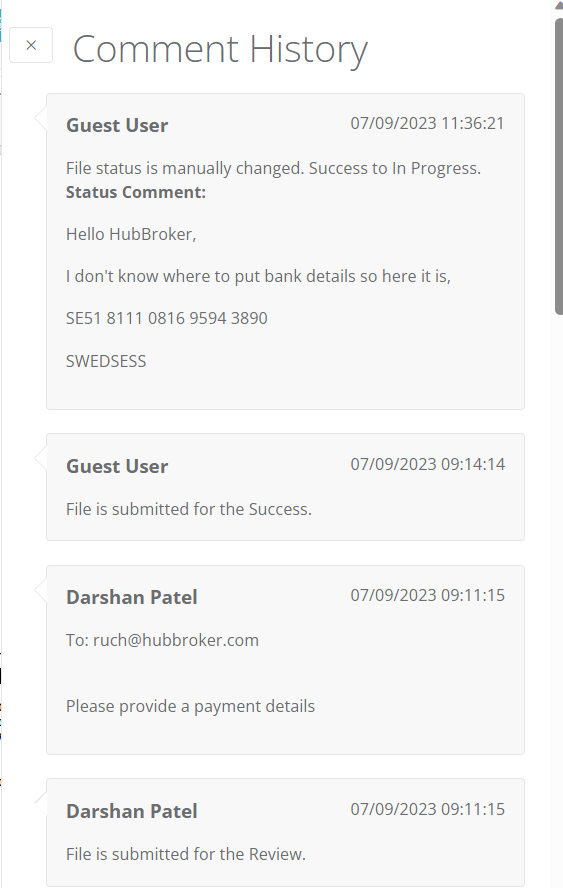 Save Draft- Click on this button and your data will be saved.
Reject - Click on this button to reject the invoice with a comment.
Delete - Click on this button to delete the invoice with a comment.
Send- Click on this button to send a file to the receiver.
---
---