Configuration Collection View
How to create a new Field Collection
User can create a new field collection under Settings -> Field Collection

Click on '+' , you will be launched on the new field collection where you have to choose version 2 for PDF 3.0, Document type & Document Format, and upload a sample output sample for a binding key.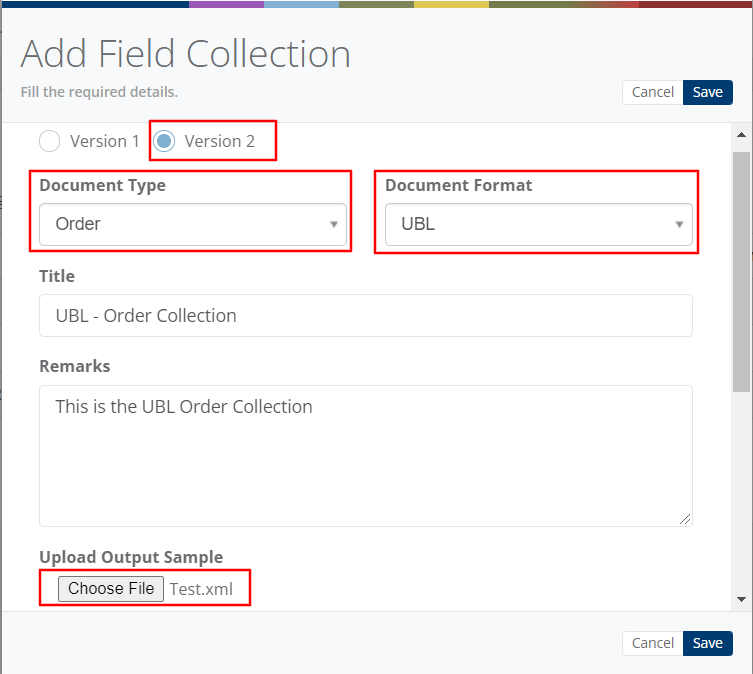 After scrolling down the view, you can also add the collection group as per your requirement.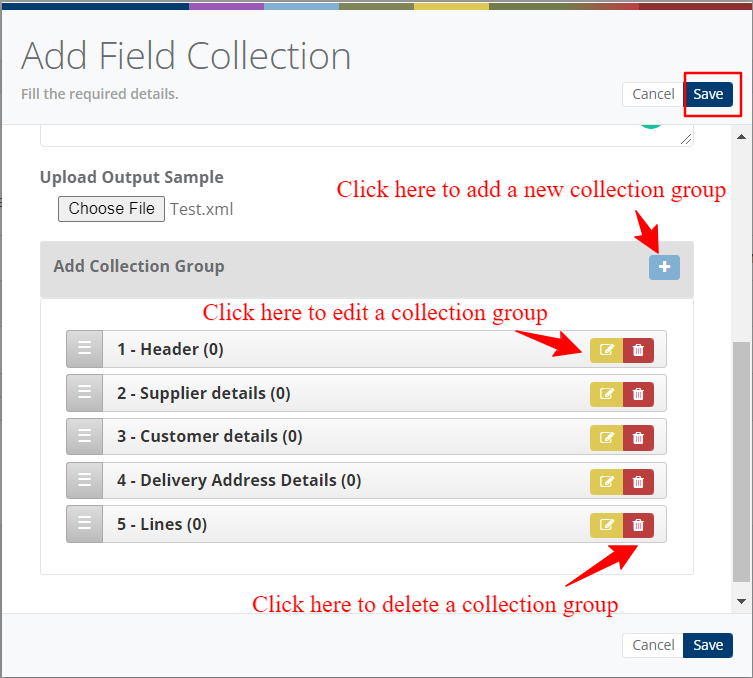 While adding a new collection group provide group name and appropriate group type.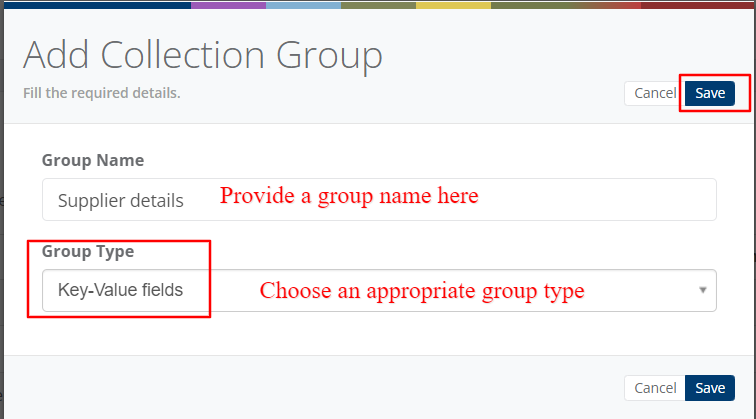 User can add required mapping fields inside particular collection groups and provide other details like mapping field key, Title, Description, Document Info. value, Xpath, and XML output file binding key.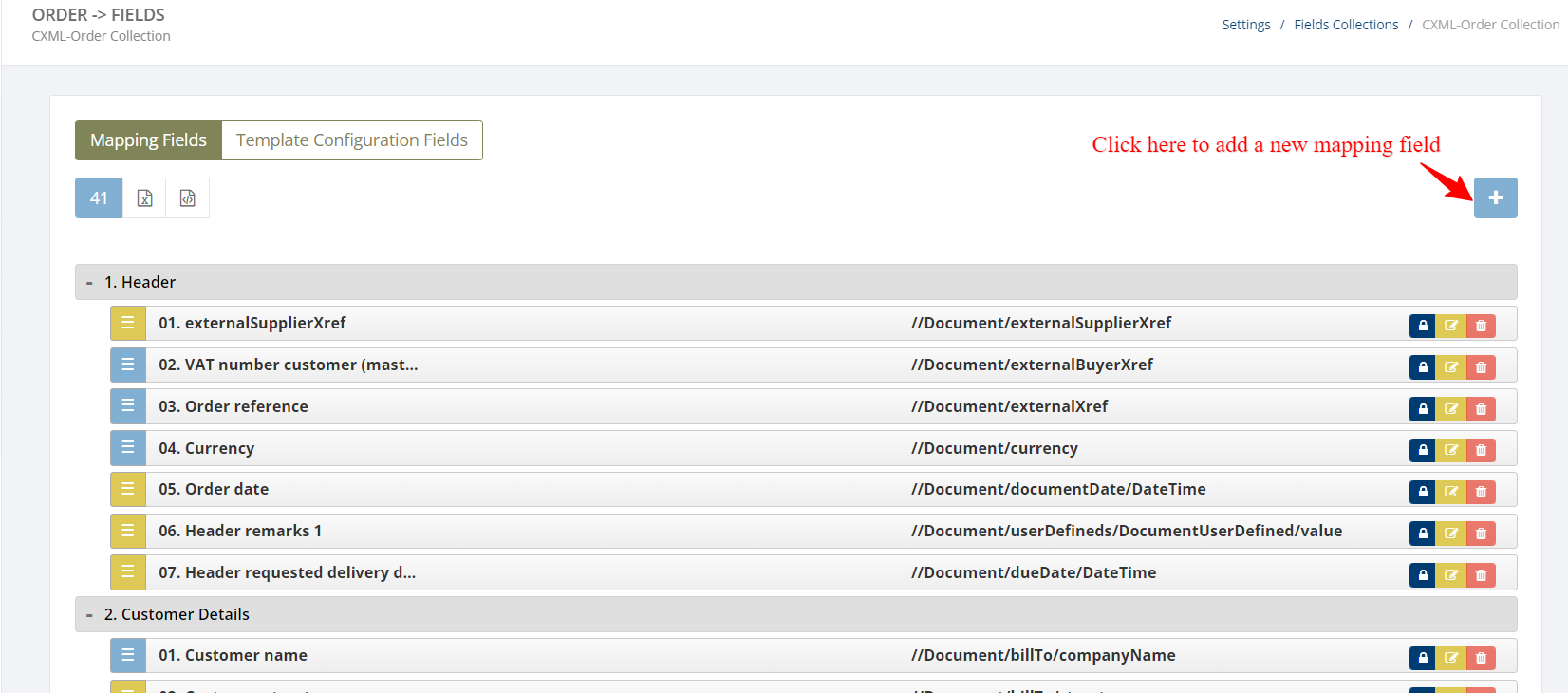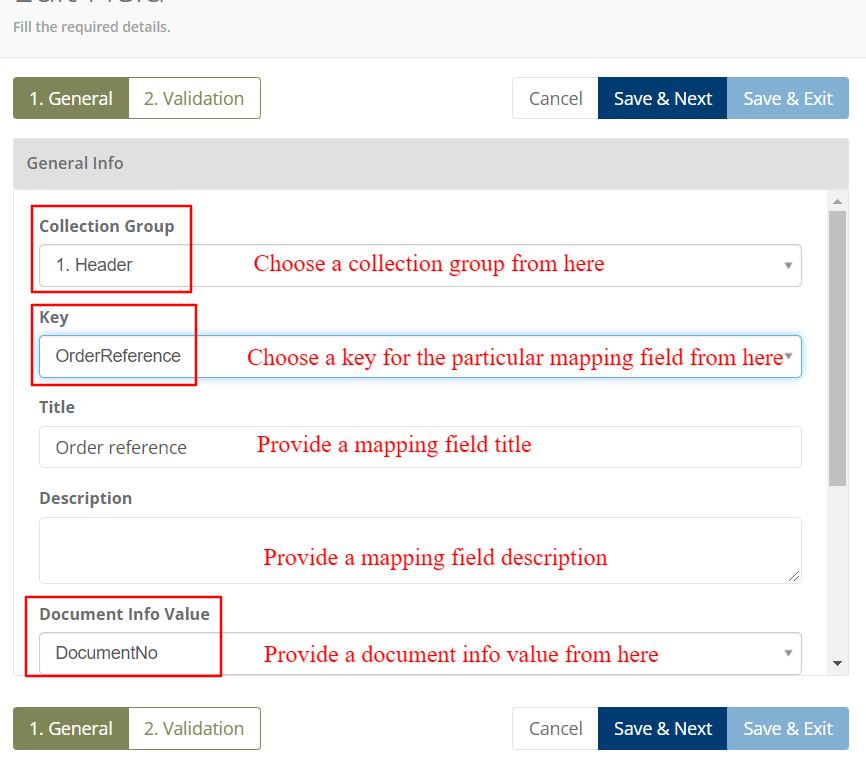 User can also choose the option to make the mapping field mandatory or default as per their requirement.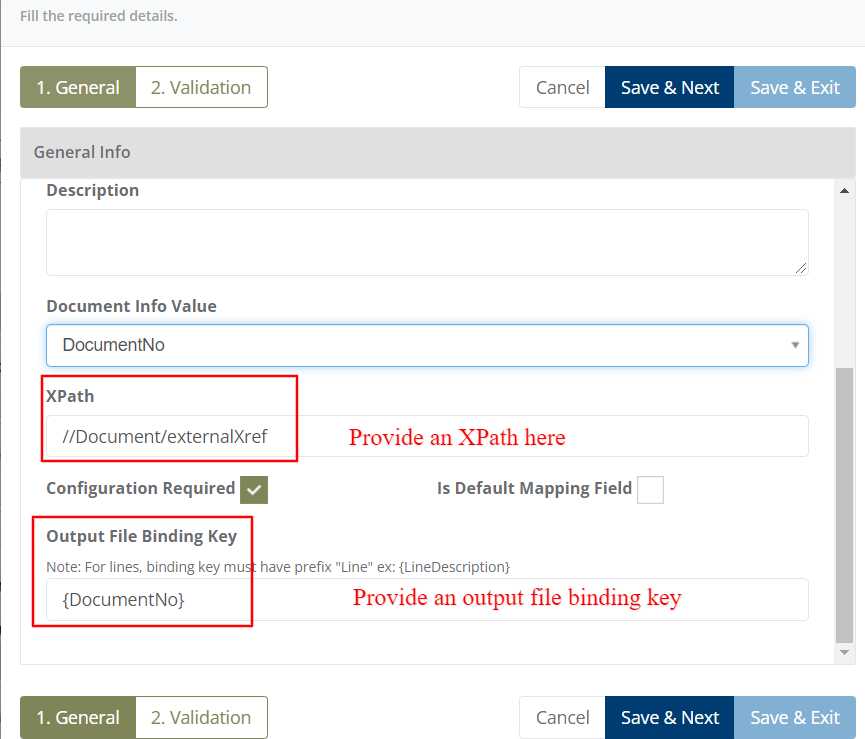 Click on 'Validation Tab' and the below screen will appear to apply different types of validations.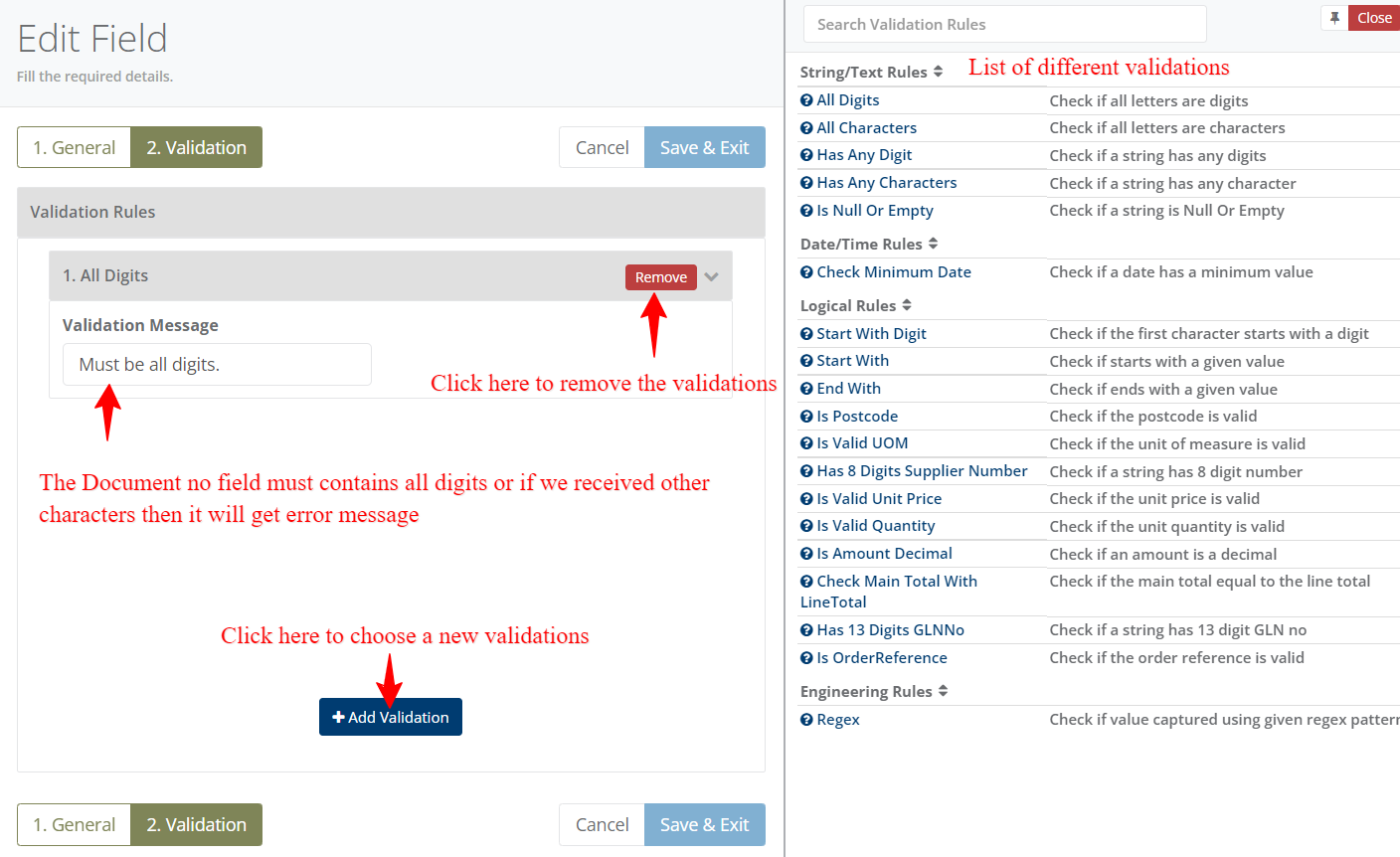 Click on 'Template Configuration Fields' and a user will redirect to the below screen to set the binding key in an output XML file.

---
---