Filtered Files Overview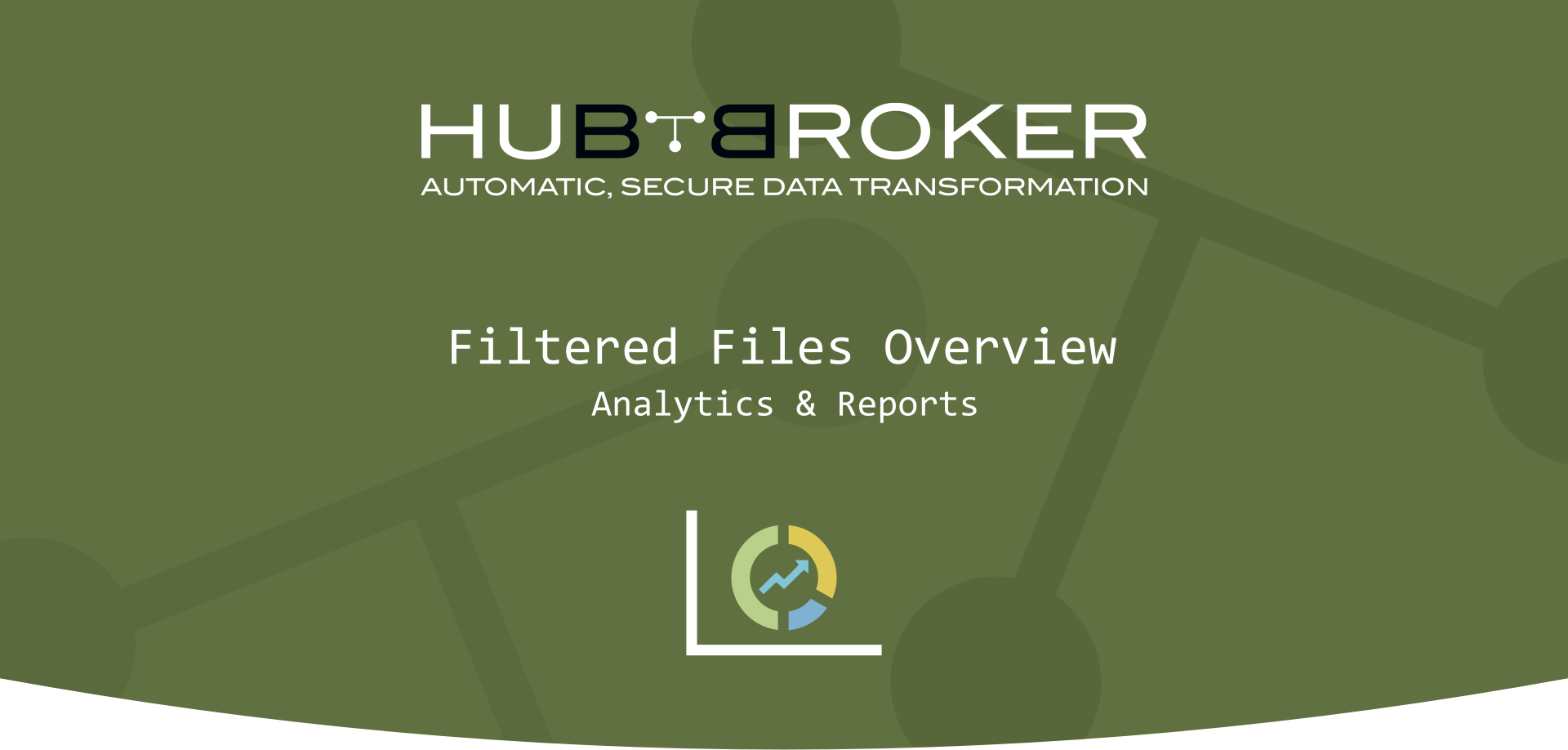 Filtered Files Overview report shows the files filtered out at source gateway and not processed by the adaptor.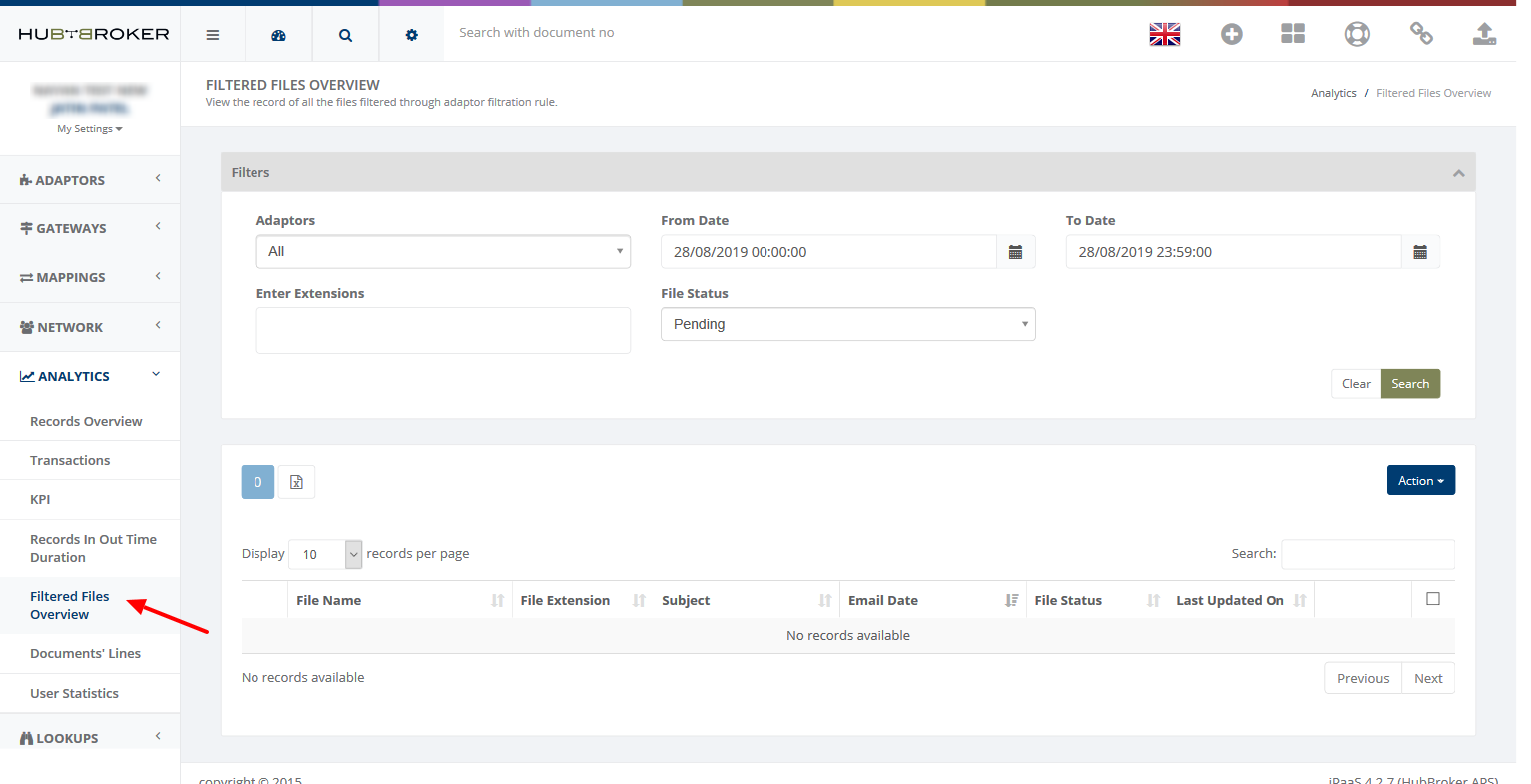 - Choose any adaptor from filtration and select the date range of your interest and click on the search button. You will see all the filtered files which are not processed due to filtration rules applied at source gateway in the adaptor.
- You can also filter the records by file extensions and various file status.
- Adaptor filter shows the list of all the adaptors which are connected to IMAP gateway.
- This report will display the list of filtered files' filename, email subject, email date.
- You can export data in excel and xml format.

Category: Analytics & Reports
Last date of update: 28.08.2019
---
---