HubBroker | One-Stop Resource to Learn about EDI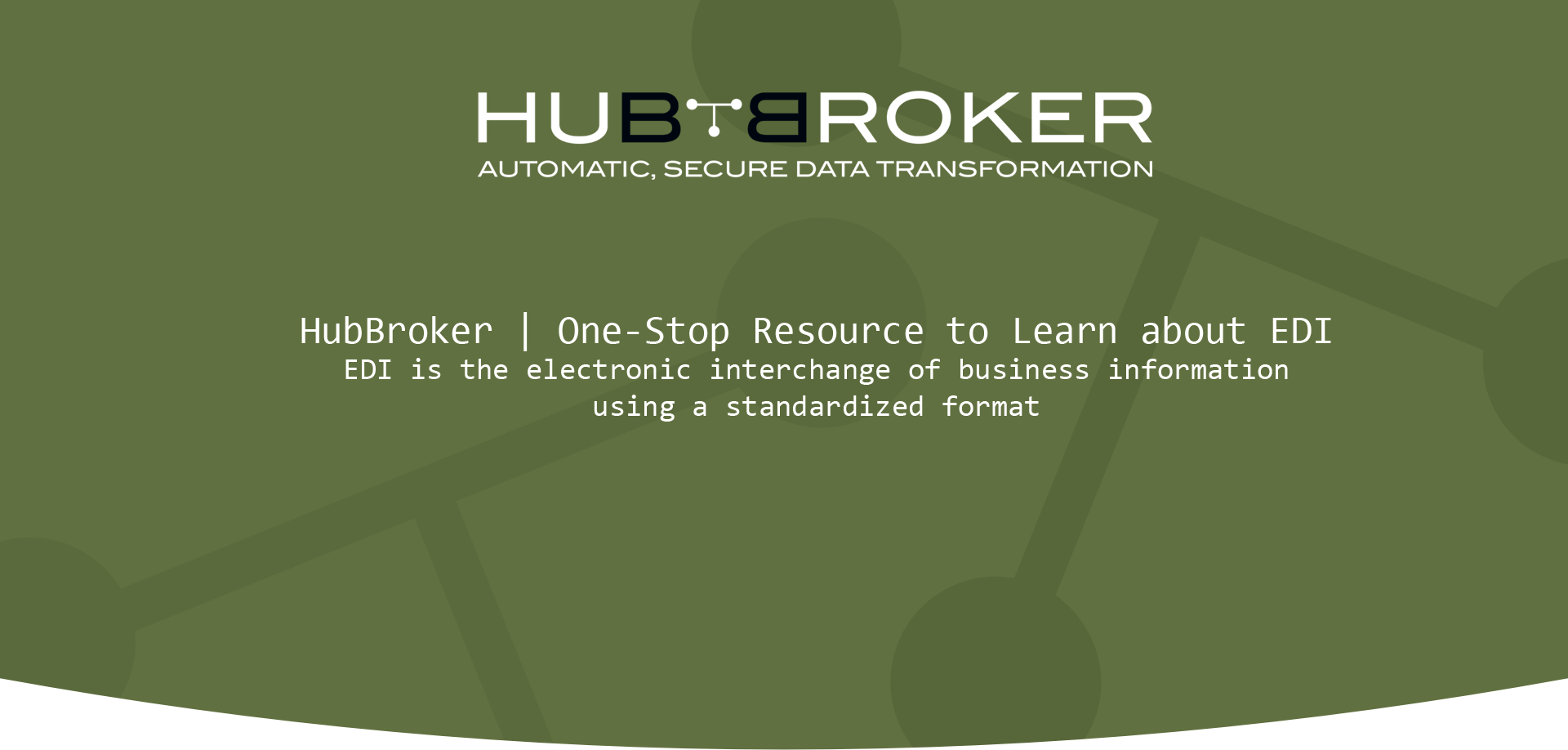 Over 85% of all electronic business transactions take place using EDI. It has proven to be the best way for you to exchange business documents quickly and securely with any organization anywhere in the world. If your organization isn't already using Electronic Data Interchange, it's likely that some of your trading partners are. So what is it? What benefits can it offer your business? How can you get started? You'll find all the answers here.
What is EDI?
Electronic Data Interchange (EDI) is the computer-to-computer exchange of business documents in a standard electronic format.
Benefits
EDI continues to prove its major business value and demonstrate benefits by lowering costs, improving speed, accuracy and business efficiency.
Types of EDI
Different Types of EDI and a Range of Approaches to Enabling EDI Across a Trading Community.
Implementing EDI
Implementing EDI across your organization and network of business partners can be complex. Taking a systematic approach will help you deliver an effective EDI program.
EDI by Industry
EDI is used across many different industry sectors. It is applied to address many different business processes and industry challenges.
EDI Resources
Find resources ranging from useful tutorials to frequently asked questions, a comprehensive glossary of terms, blogs, a quiz and multimedia content.
Category: Glossary
Last date of update: 24.09.2018

---
---