What is Lookup?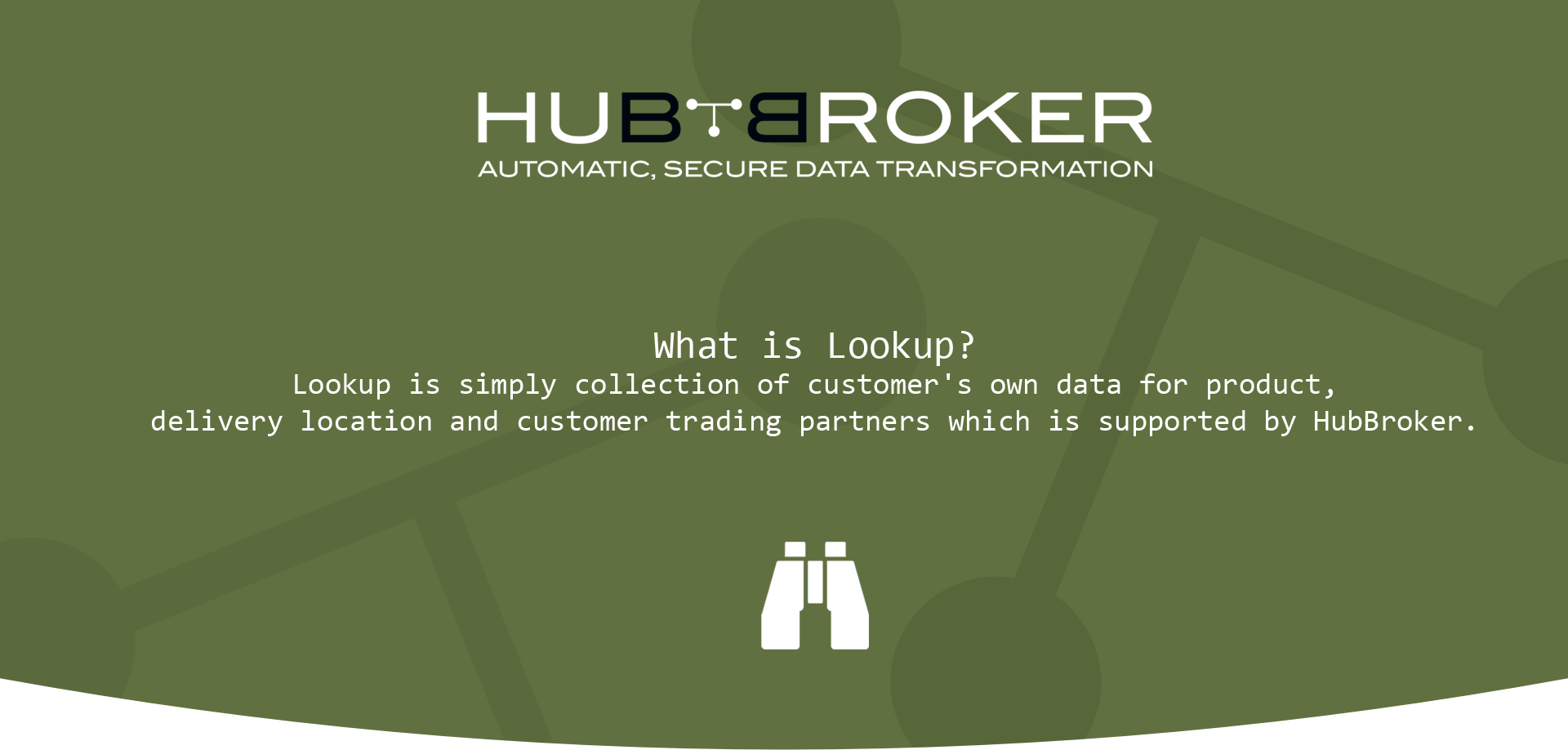 Lookup is simply collection of customer's own data for product,delivery location and customer trading partners which is supported by HubBroker.
There are mainly 2 modules for lookup:
New Lookup
My Lookups
Below provides all the details related to lookup.
NEW LOOKUP
User can make new lookup according to different lookup types
User can provide lookup title,description and select lookup type
User can manage active / inactive status of lookup
You can create new mapping in below ways:
Navigation in left menu bar -> 'New Lookup'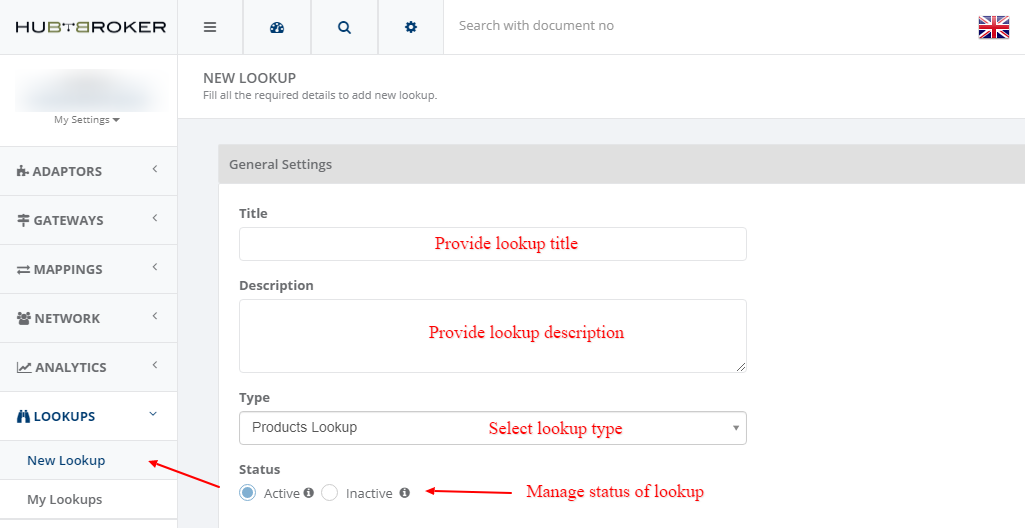 Navigation in left menu bar -> 'My Lookups' -> Click on plus button '+ New Lookup'

HubBroker iPaaS provides 3 types of lookup.
Product Lookup - Collection of products data
Delivery Location Lookup - Collection of delivery locations data
Customer/Trading Partner Lookup - Collection of customers/trading partners data
iPaaS provides facility to restrict the use of lookup from other users by providing 'Sharing & Security' module while creating new lookup
Learn more about sharing and security -  Click here
MY LOOKUPS
User can view all the lookup created by that users.
User can filter data according to search criteria like title, lookup types.
User can edit and delete the lookup.
User can export all the data in excel and XML format.

Category: Lookup & Validation
Last date of update: 10.10.2019
---
---