How to use self service?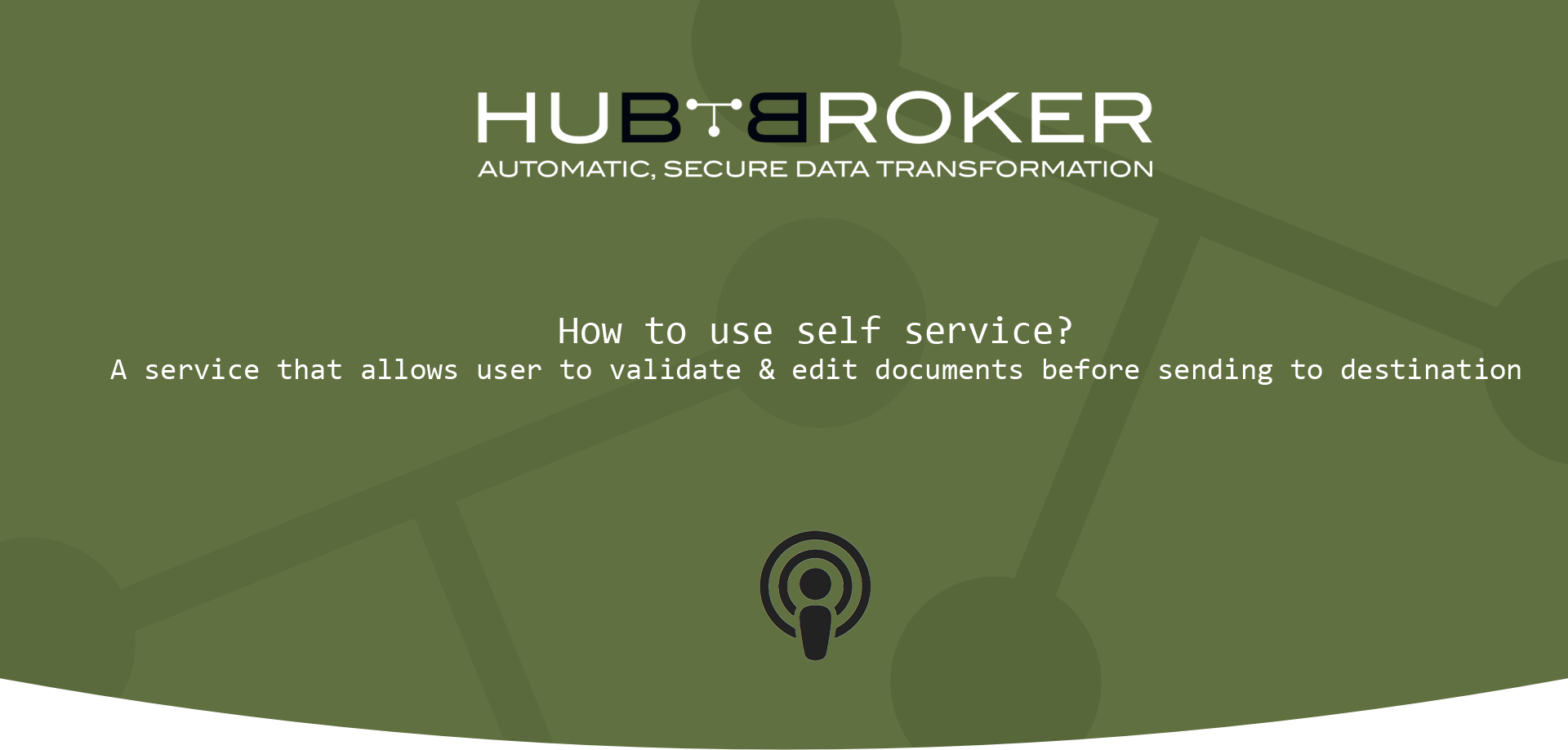 In HubBroker Integration Platform (iPaaS), you can define validation settings at a source or destination gateways in adaptor.
This validation setting will be used to validate any xml document processed in adaptors. Based on the validation settings xml document will be validated against the rules defined. If xml document is not valid against the rules then It will give list of error messages which will be included inside negative notification email as validation summary.
When you want to edit the xml document click on link "Click to edit and resend the file yourself" mentioned in below 'Negative Notification' image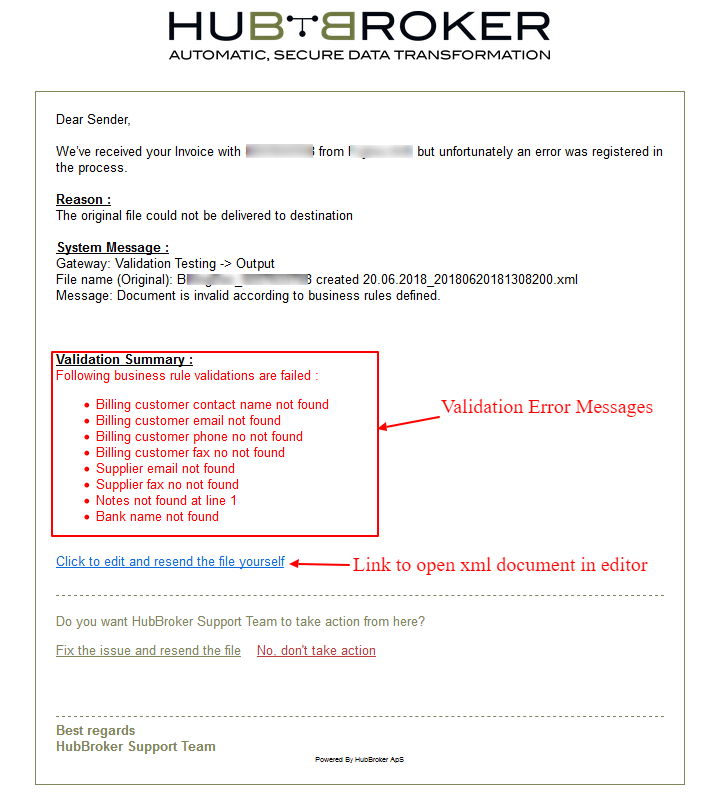 After clicking on the link document editor will be opened to display xml document data in document editor. It will show you fields with red color which are not validated against rules defined in validation settings.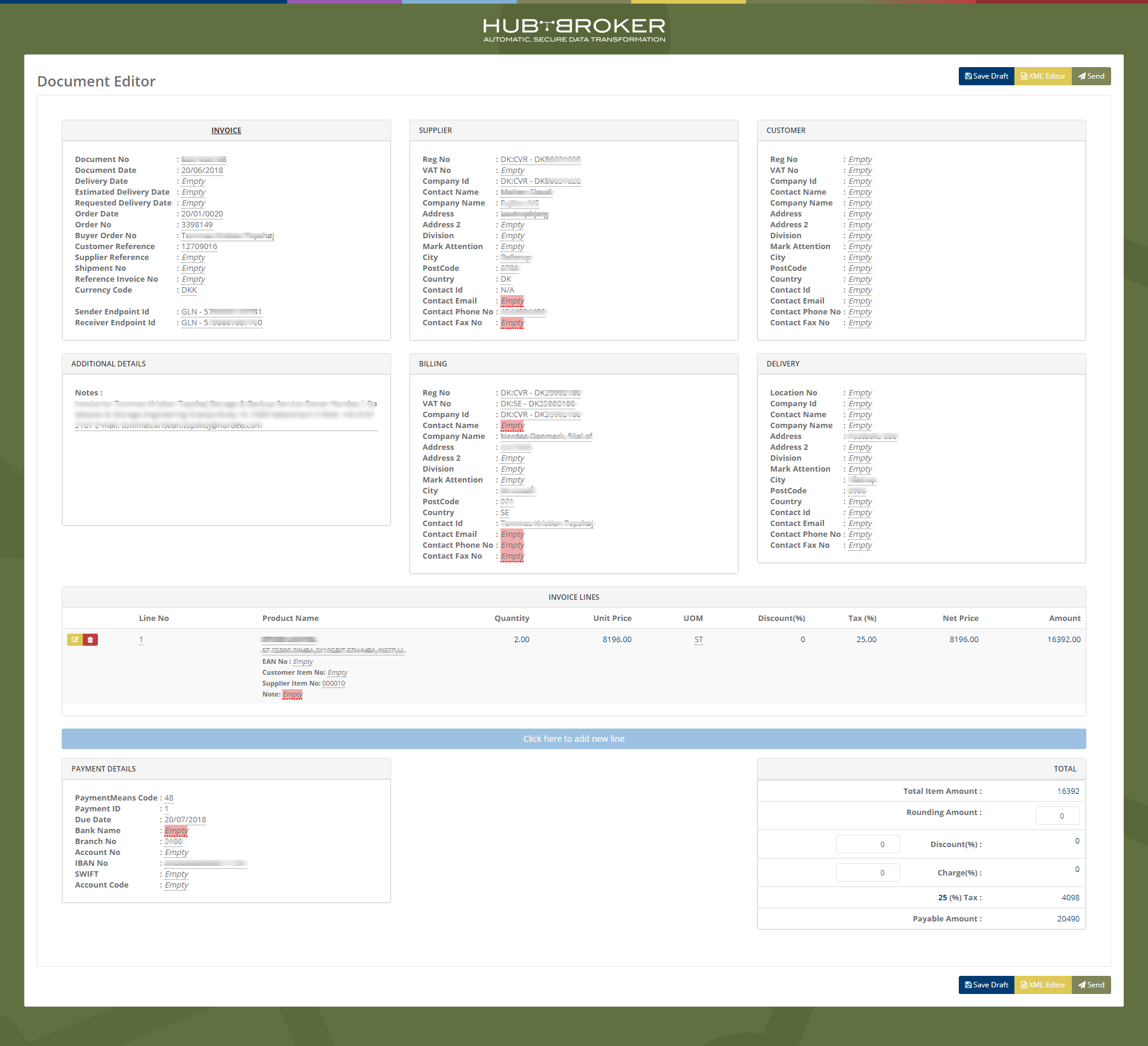 When you click on any field it will ask you for value.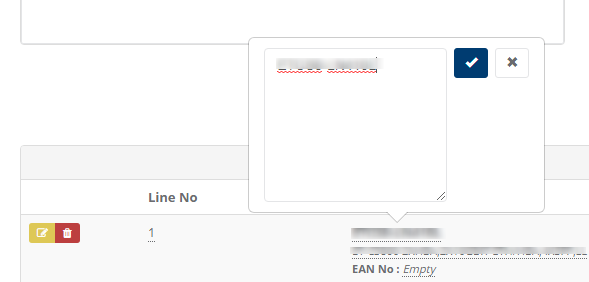 You can enter correct value for validations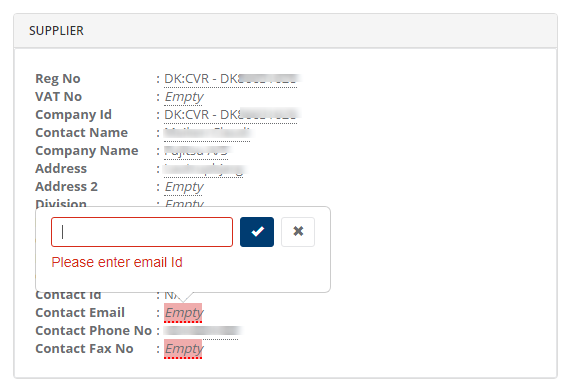 If you want to edit whole line. then click on 'edit' icon in document lines, then it will show you popup to edit line data.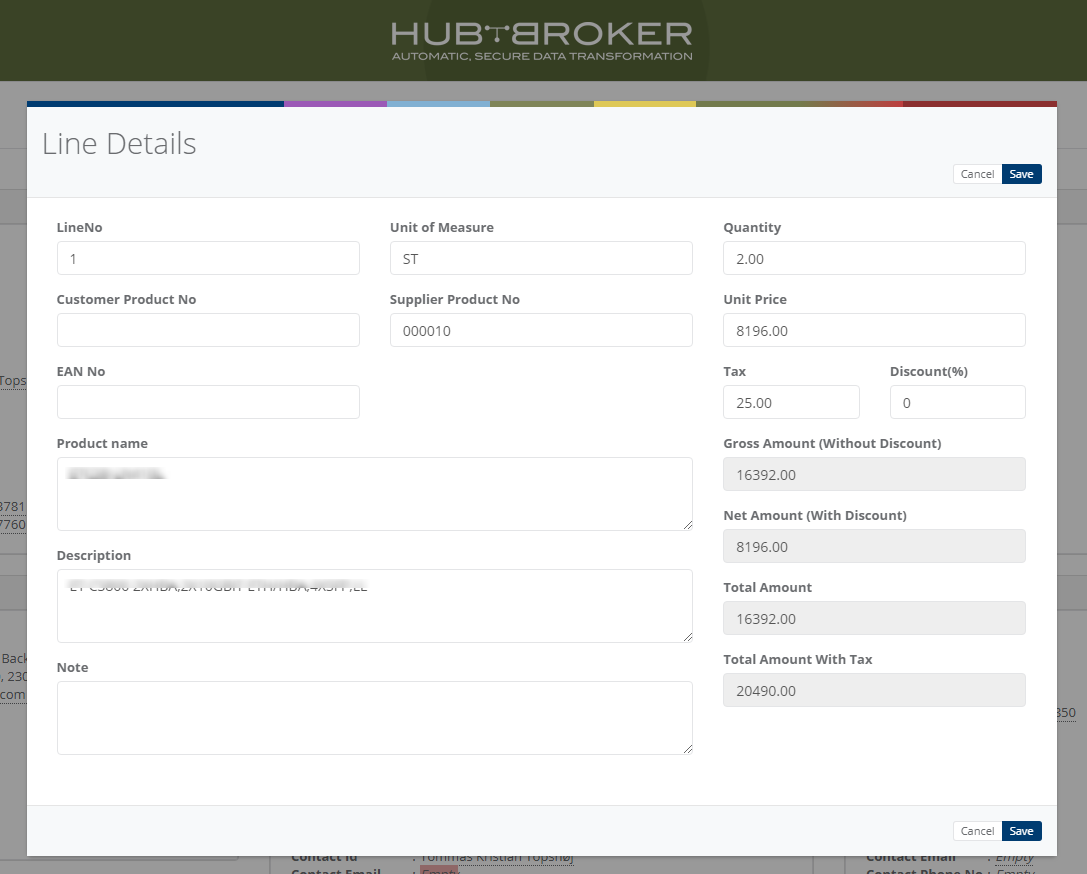 If you want to add new line then click on 'Click here to add new line' .

You can find multiple functions which you can use:
Save Draft: It will save and draft the document
XML Editor: It will open document in XML editor
Send: It will send document according to gateway automatically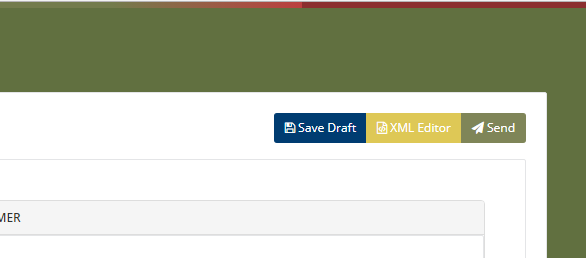 If you have clicked on 'Save', but not filled up all required details then then it will display list of error messages, which you need to be update.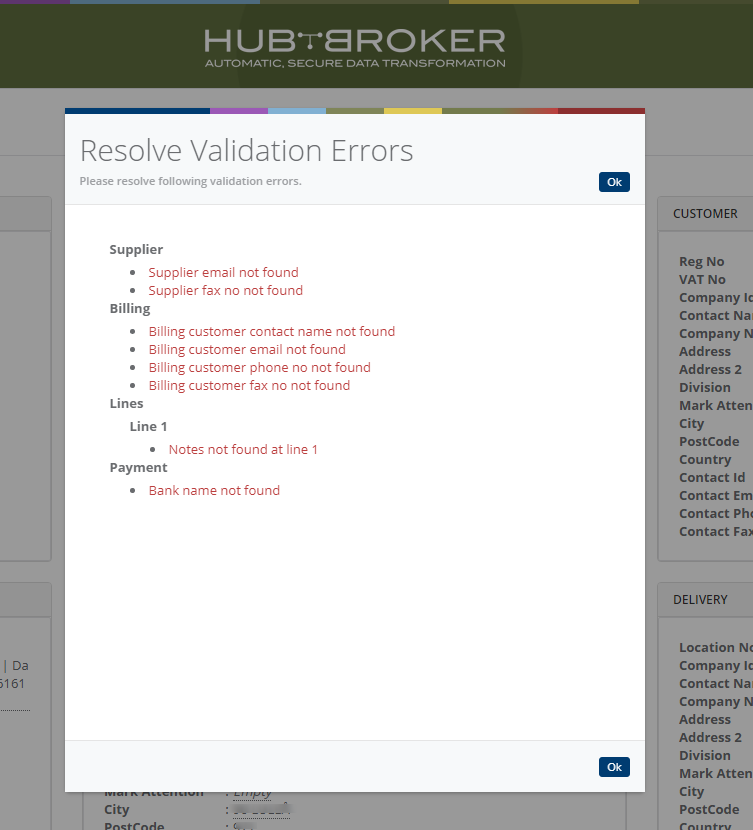 When all the required validations are satisfied and you click on "Send", then xml document will be sent to source or destination gateways from where it was failed.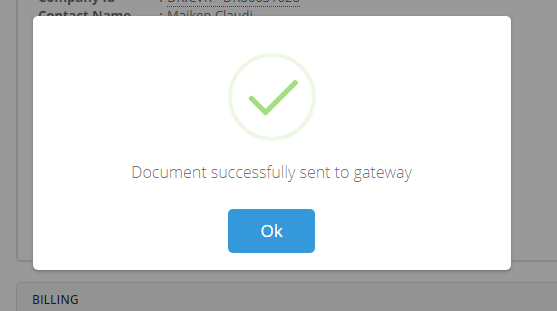 Category: Validation Settings
Last date of update: 24.09.2018

---
---